Written by Kelsey Osterman
Climb into the passenger seat for a ride in Biola's coolest vehicles.
1966 Ford Mustang
Dr. David Bourgeois Associate professor of information systems, Crowell School of Business
When it comes to classic cars, Dr. David Bourgeois has had his share of bad luck. His first Mustang was totaled in 2006, while Bourgeois was driving home from an early morning Bible study. His car was parked at a stoplight when a semi-truck flipped off a freeway exit ramp, crushing Bourgeois' car and two other vehicles. He was knocked unconscious in the wreck, but escaped without serious injury.
About a year later, Bourgeois bought his second vintage Mustang, which literally went up in flames after it stalled leaving Biola's campus. Recent maintenance had caused a fuel line to leak, and when he restarted his car, the engine caught on fire. A half-hour and clouds of black smoke later, his metallic blue 'Stang had burned to a crisp.
Bourgeois began to reconsider his love for the American-made sports car. "I was trying to decide if I really should have a Mustang at that point," he says. "But then I thought, 'You know, I've had two cars get totaled, and I haven't been hurt. Maybe it's not such a bad thing.'" So on Superbowl Sunday in 2009, Bourgeois bought his current set of wheels. He has not named his car, though his kids sometimes call it Dusty or Misty. He just calls it The Mustang, joking, "I don't want to get so attached to it because I've lost two [Mustangs] already."
1956 Ford Fairlane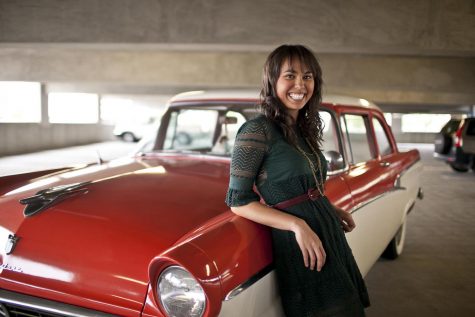 Savannah Faranal Junior majoring in music education
When Savannah Faranal's mom went shopping at her local Pick 'n Save supermarket in January 1983, a used car was nowhere on her grocery list. However, when she caught sight of a red-and-white sedan for sale, she was immediately drawn to its vintage charm. She paid $2,500 to become only the second owner.
The younger Faranal has fond memories of the car from her childhood years, when she spent hours playing on "the couch" — i.e., the back seat. She had always hoped the car would be hers someday, and on her 19th birthday, she became the third owner. "I get a lot of attention driving it, as you can imagine," she says. "People are always honking their horns and always waving."
Though in good shape for its age, the car requires regular upkeep and has its fair share of quirks. In 1956, only the second year of production for the Fairlane, it was common for cars to come equipped with three separate keys for the trunk, the doors and the ignition. Since it lacks power steering and power brakes, and is still without seatbelts in the back, Faranal admits the car can be a little challenging. "It's like driving a boat," she laughs. Still, despite its gas-guzzling tendencies, Faranal, like her mother, sees value in the old automobile.
1993 Chevrolet Cheyenne 1500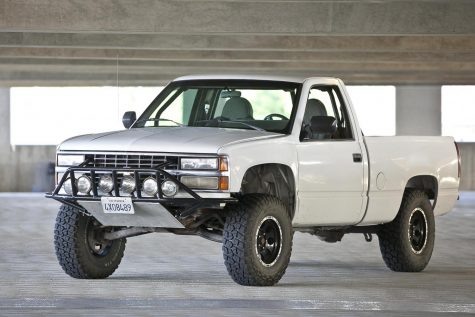 Robert Keyes Sophomore majoring in political science
With military rations, a Coleman stove and old ammo boxes full of tire repair supplies in the back of his truck, it's fairly safe to say that Robert Keyes is ready for anything. "Plan for the worst, hope for the best," he says. But when his vehicle got stuck in a riverbed near his house in 2009, even his wealth of disaster preparedness wasn't enough.
Keyes called his uncle to get the truck out of the mud, but while he waited for help to arrive, a police car pulled up nearby. The two officers approached Keyes' truck and told him to get out and put his hands on the hood. The cops grilled Keyes while searching him and his truck, and finding nothing amiss, told him the reason for their suspicion. "Apparently early that month or the month before, there were actually a few body dumps in that area, and so they were just being cautious," Keyes says.
Since purchasing his truck in 2007, Keyes has put tons of time and money into fixing up his ride. Keyes purchased the vehicle, originally a stock work truck complete with toolboxes and a lumber rack, before he could even drive in order to modify it. "I didn't want to drive around in something I wasn't proud of," he says. "It's always going to be a project; it's always a work in progress. I like how it is now, but there's always room for improvement."
Galleries