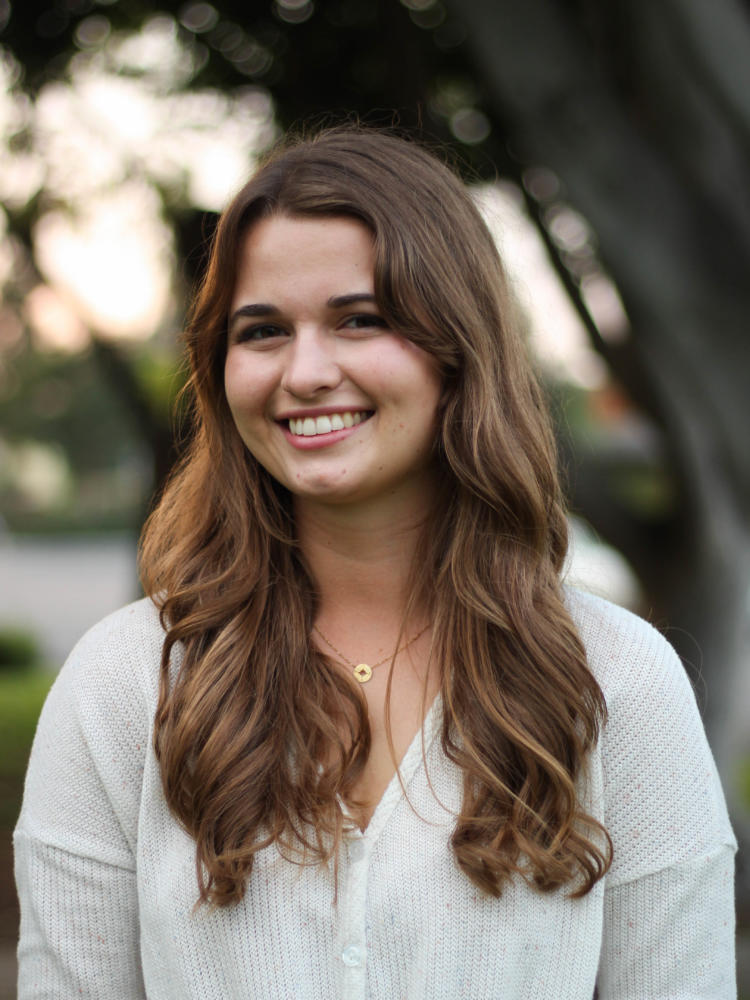 Sophia Silvester
Editor in Chief
Sophia Silvester is a junior writing and publishing journalism major who enjoys meeting new dogs, discovering new ways to make better coffee, and telling stories in all forms. Her favorite thing about journalism is getting to meet and learn from people she wouldn't normally bump into. Her kryptonites include sour candy, buying too many mugs, and anything fall-related.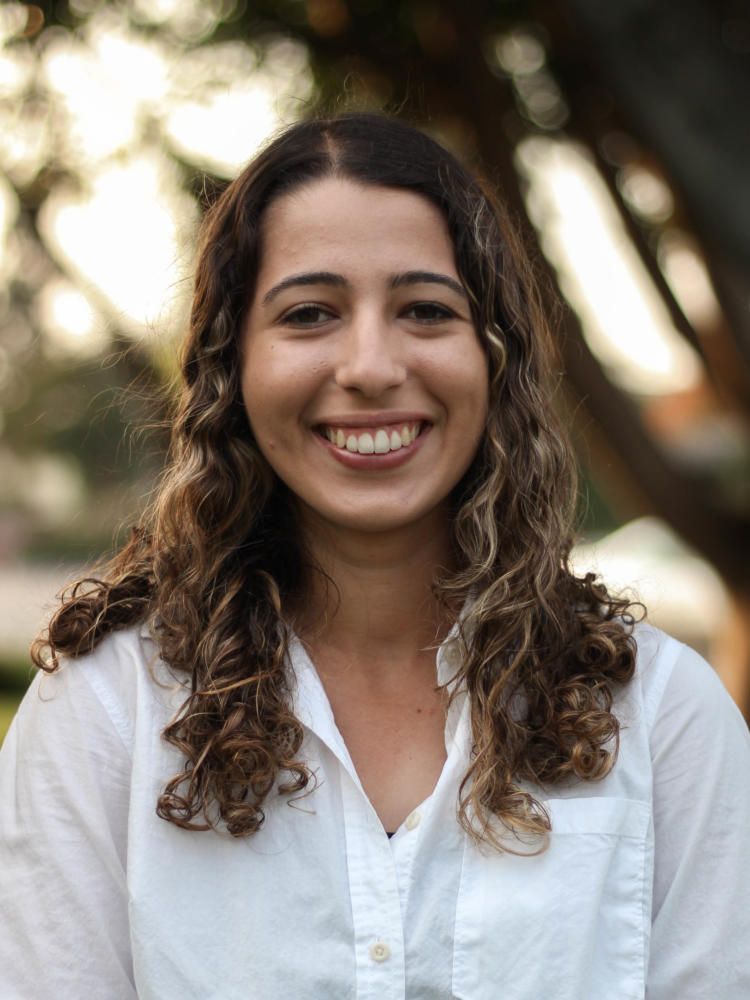 Hannah Dilanchyan
Managing Editor
Hannah Dilanchyan is a senior visual media journalism major with a passion for photography, writing, and people. She spends most of her free time outdoors. She loves finding unique local spots to visit, from surf shops to bakeries. As a kid, her love for storytelling blossomed into a love for people, travel, food and culture. She is thrilled to help lead the Point this year and can't wait to see what God is going to do with the magazine.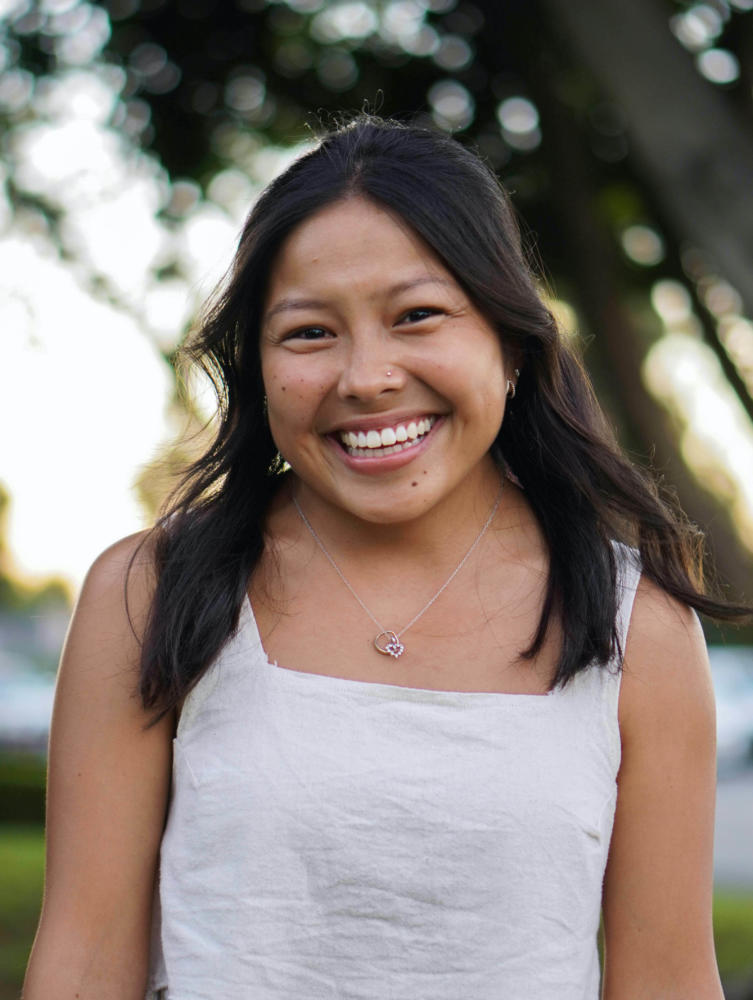 Brooke Kanna​
Visual Director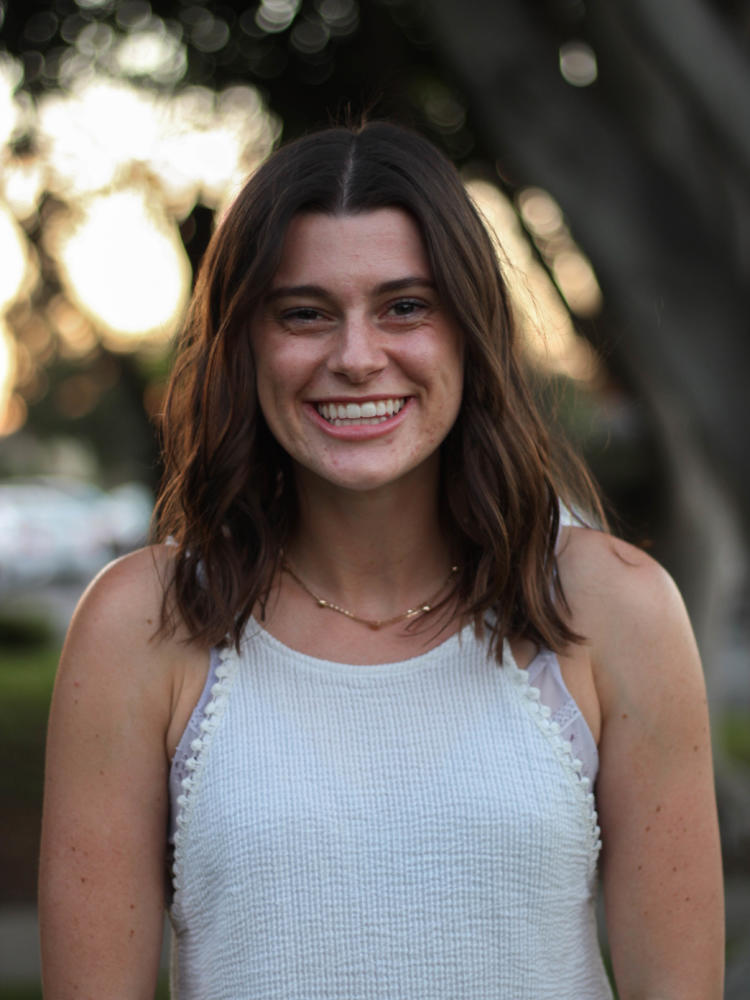 McKenzie Elliot
Design Editor
McKenzie is a senior design major, originally from Colorado Springs, Colorado. She is always down for new adventures and loves exploring the mountains, running, and photography. If she's not reading at a coffee shop, catch her playing spikeball, camping or dancing with her friends. She loves being creative and designing things that are intentional and meaningful.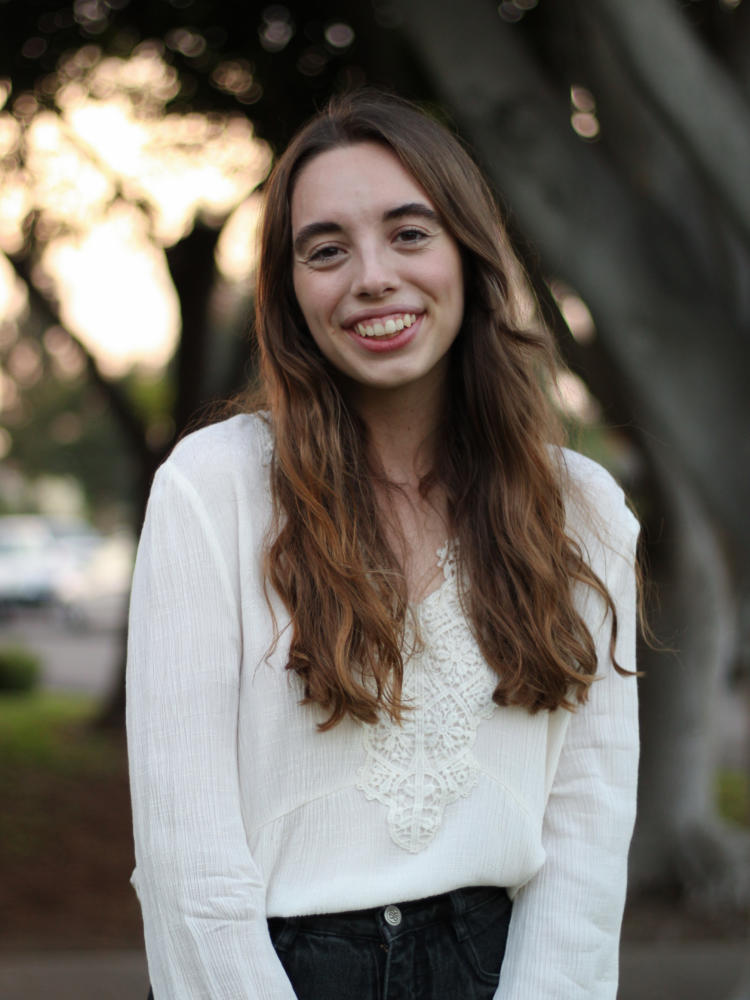 Corrie Myhr
Photo Editor
Corrie Myhr is a senior, double majoring in Intercultural Studies and Visual Media journalism. Growing up in many different places has given her a love for stories, adventure, and cuisine from all around the world. She loves collaborating with the photographers as the photo editor for The Point and desires to amplify the voices of the unheard.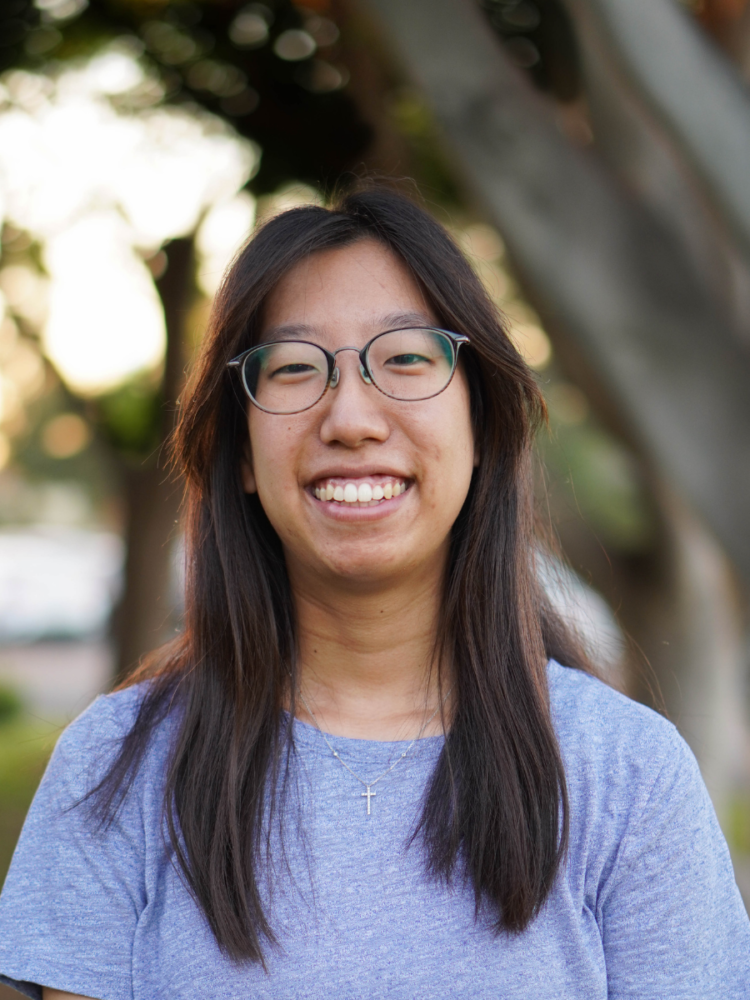 Victoria Chiang
Senior Copy Editor
Victoria Chiang is a senior nursing major with a fondness for journalism. Her favorite form of writing is handwritten letters. If she could, Victoria would format all things in AP Style. In her spare time, she reads sad novels, watches women's soccer, and collects USPS stamps.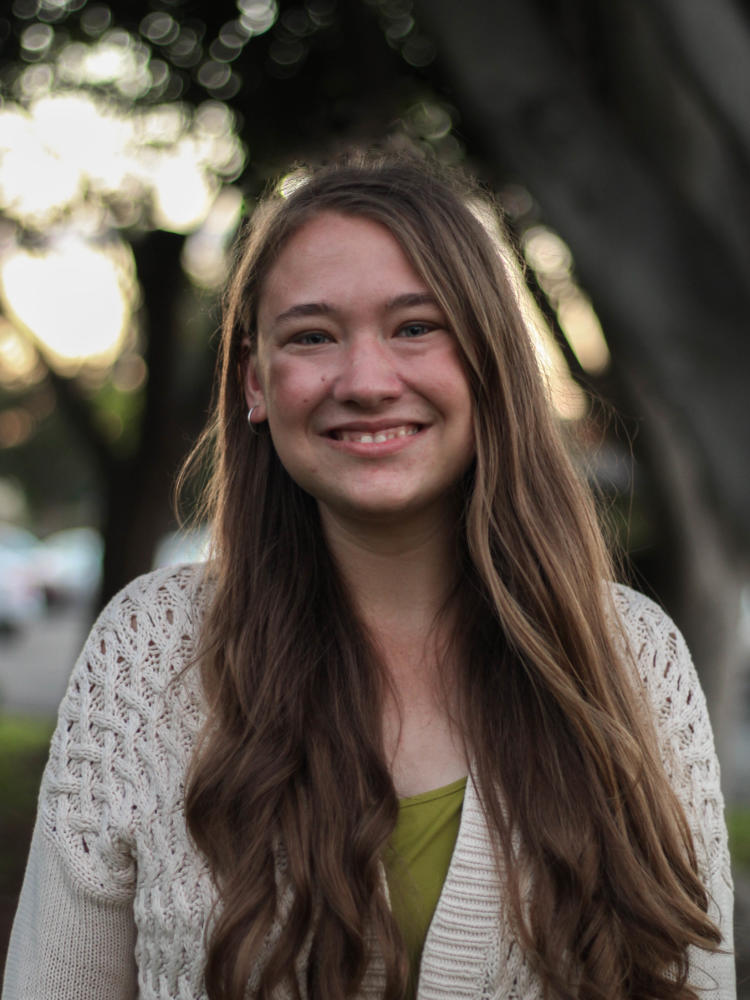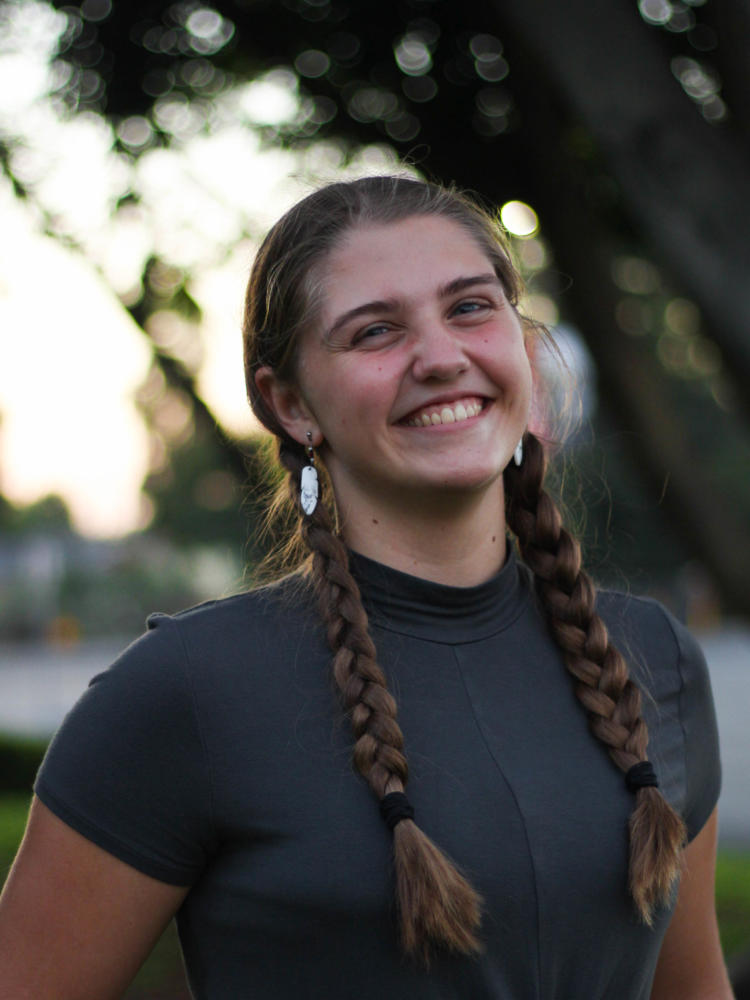 Charlotte McKinley
Writer
Charlotte McKinley is a junior, double majoring in Journalism and Public Relations. She is from Spokane Valley, Washington State and enjoys all things related to mountains and snow. When she's not running around from place to place, she enjoys reading, writing, and training Jiu Jitsu.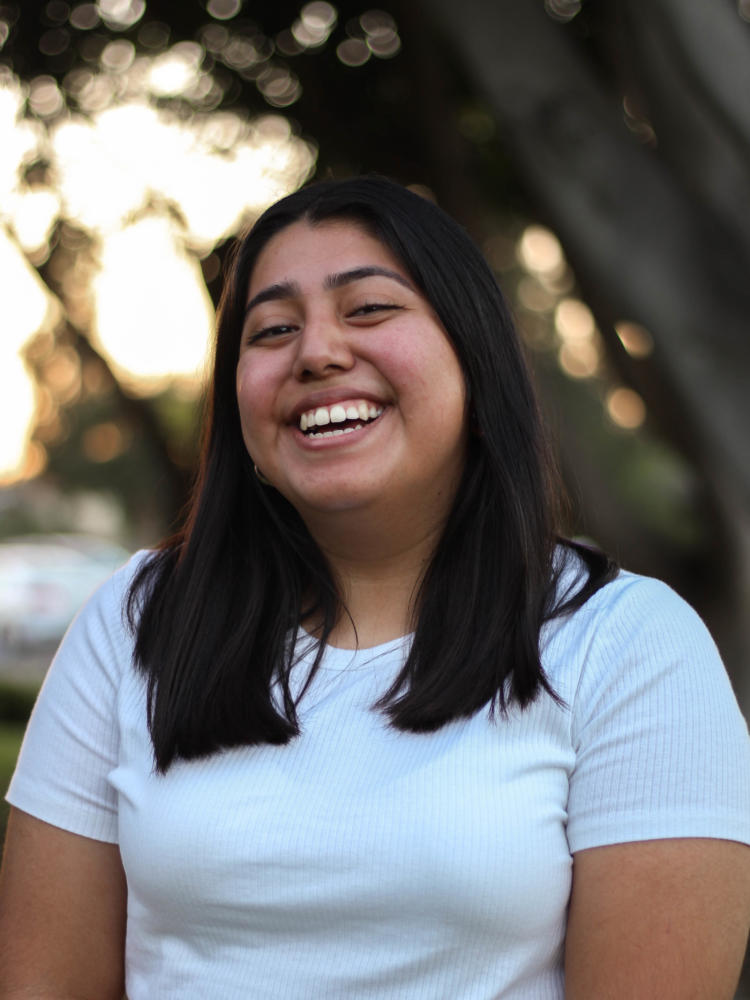 Dalet Valles
Writer
Dalet Valles is a sophomore writing and publishing journalism major with a minor in international relations. Growing up in Compton, CA fueled her love for culture and community, which she strives to incorporate into her writing. She enjoys going on spontaneous adventures, trying new things, and living in the moment.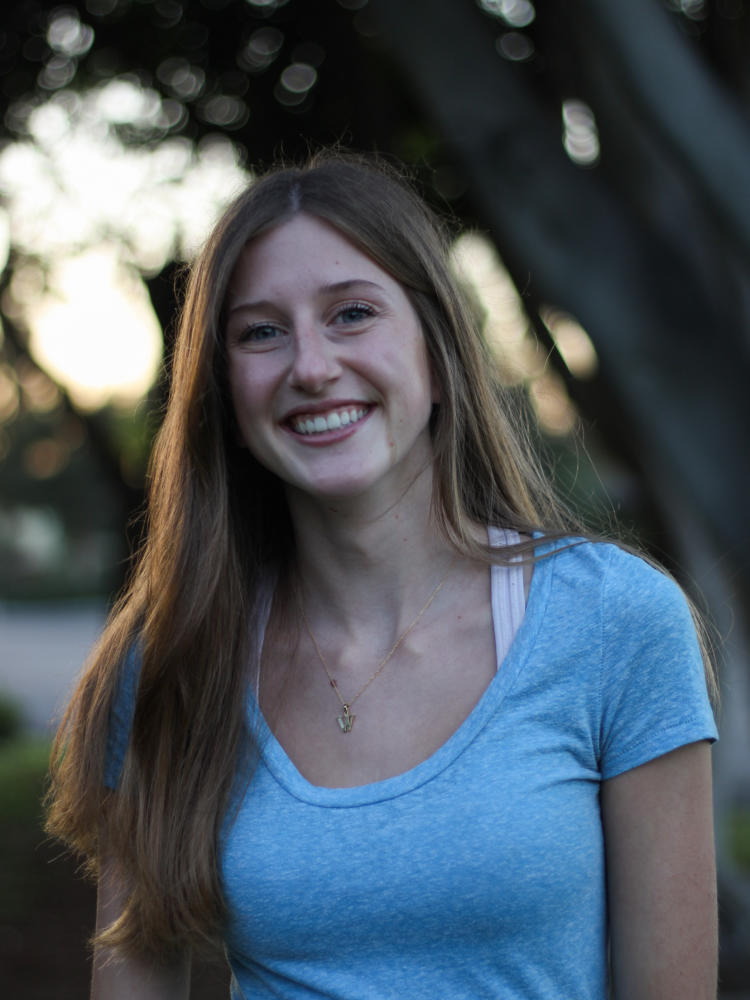 Charlotte Snyder
Writer
Charlotte Snyder is a senior studying both English and Bible, Theology, and Ministry. She is from a small town in Southern Utah where there are ten cows for every person and sometimes snow falls in June. When not taking naps in her hammock or inner tubing down the river, you can find her being dropped on the swing dancing floor. She is passionate about good books, colored pens, and her love for Christ.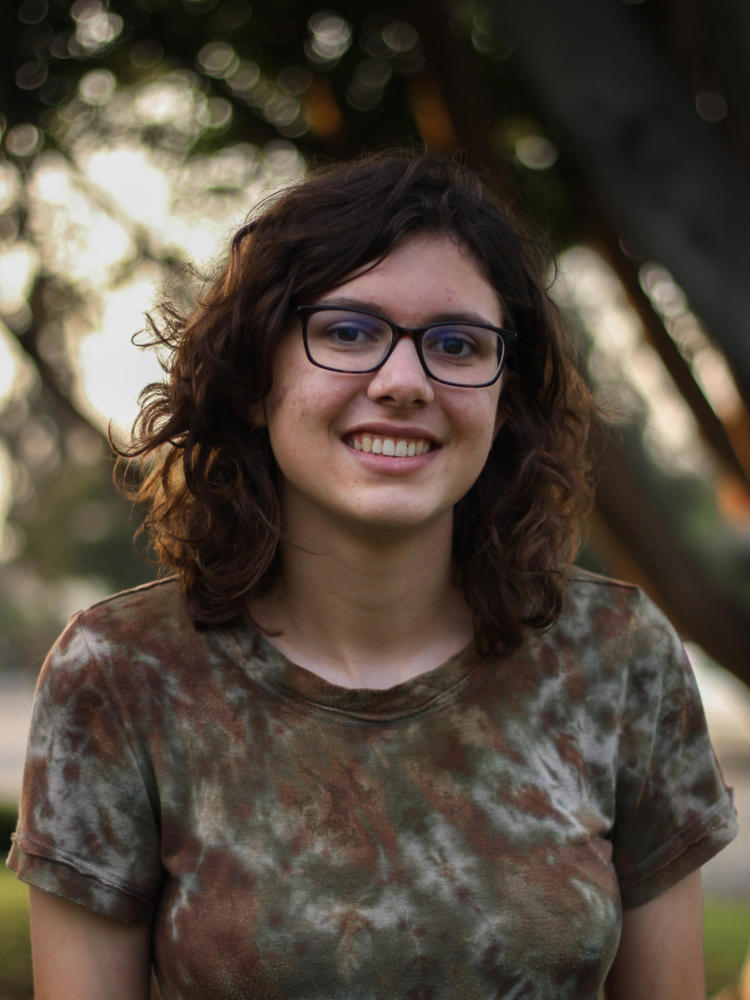 Lydia Snow
Writer
Lydia Snow is a sophomore Journalism major with a concentration in Writing and Publishing. Ever since she taught herself to use Microsoft Word at the age of four, she has fervently followed the siren call of writerly pursuits. Born in Florida, and raised in San Diego, Lydia was homeschooled growing up; until enrolling in Biola, she had never attended a day of school in her life. Lydia likes writing intricate, wordy descriptions of things, whether they be movies, meals, or mammals. At a whopping six feet tall, Lydia is quite high in stature for a female. However, her younger brother, Daniel, is even taller—a fact which she finds rather concerning.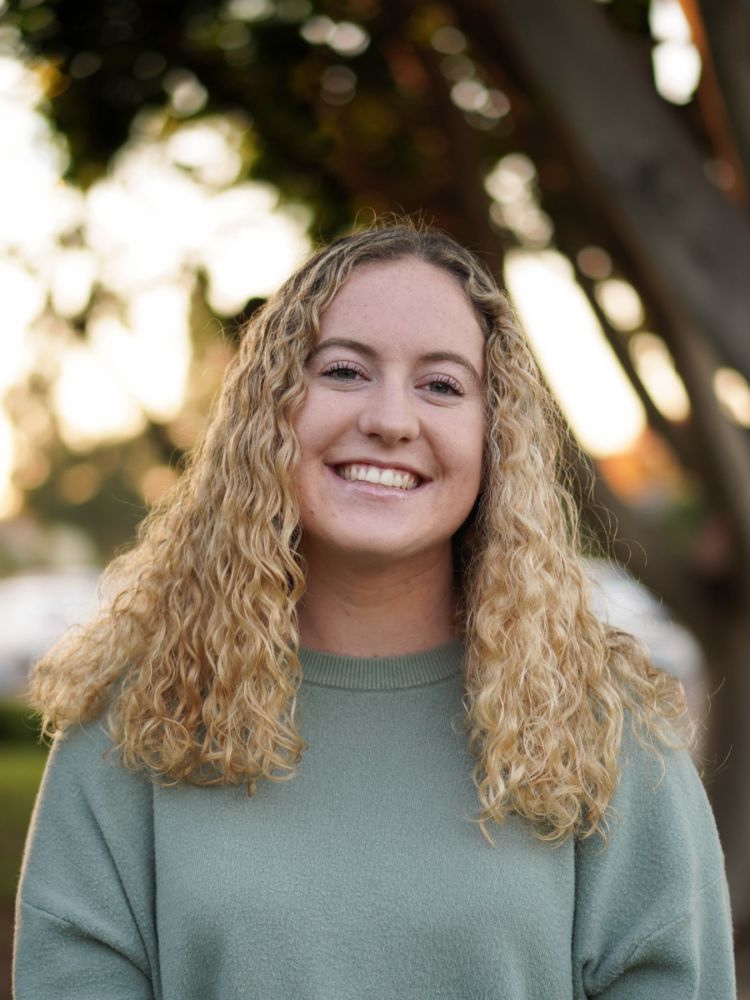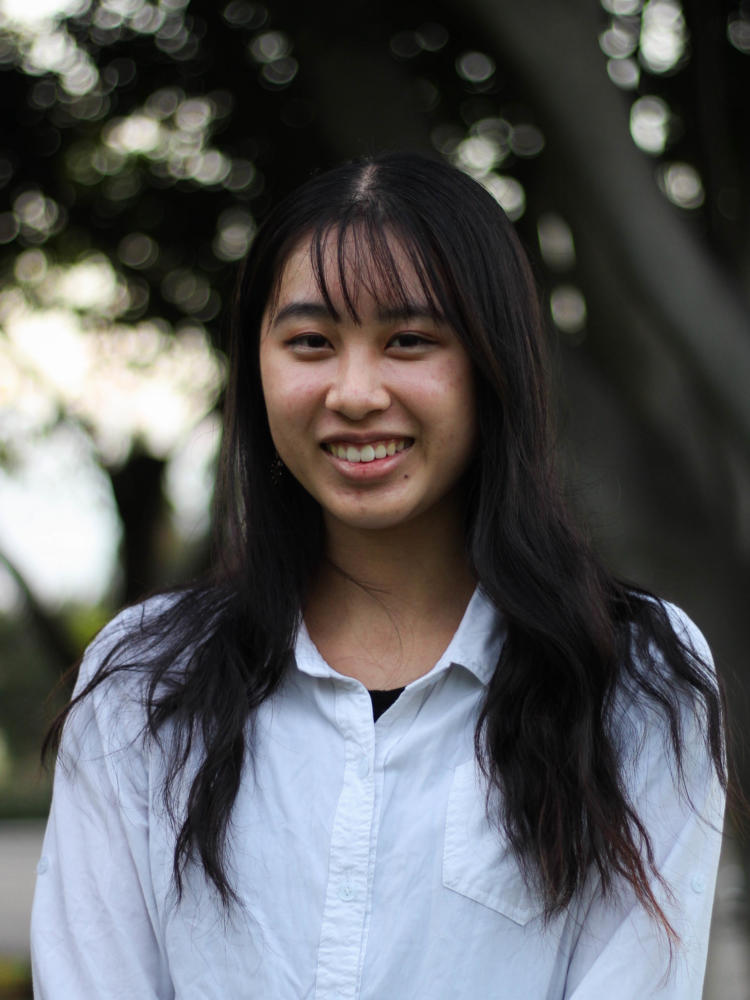 Thea Wong
Writer
Thea Wong is a junior psychology major and an art and theology minor. She is from Hong Kong, Nanning, China, and California. She enjoys reading, writing, art, jiu jitsu, taekwondo, eating, sleeping, and alone time.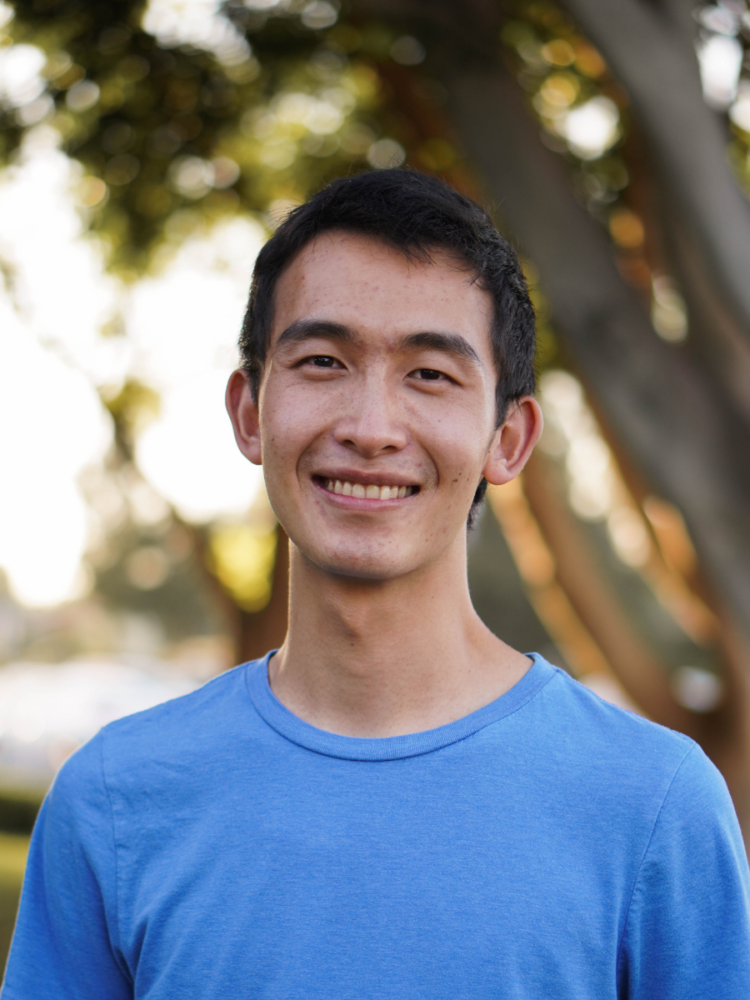 Jeremy Wang
Writer
Jeremy Wang is a junior English major from the east Bay Area. Outside of reading and writing, he enjoys basketball, playing jazz piano, and feeling emotional at good stories - especially video games. He is currently on a search for the good life and can't wait to see what new perspectives writing for the Point gives him.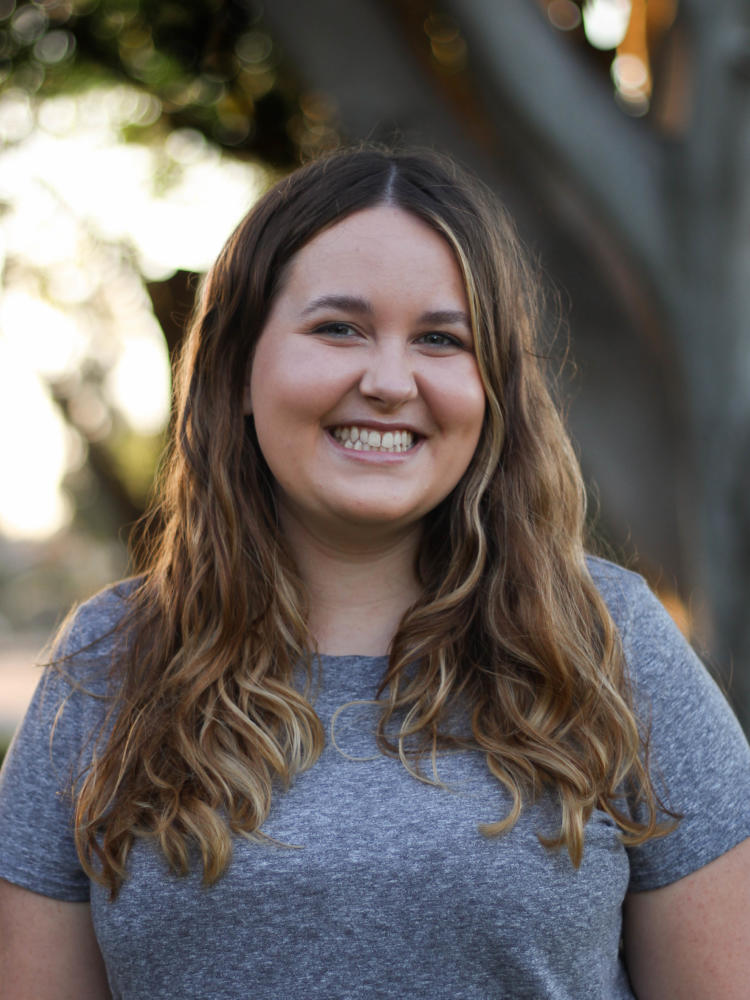 Trinity Van Gaasbeek
Story Editor
Add team member details here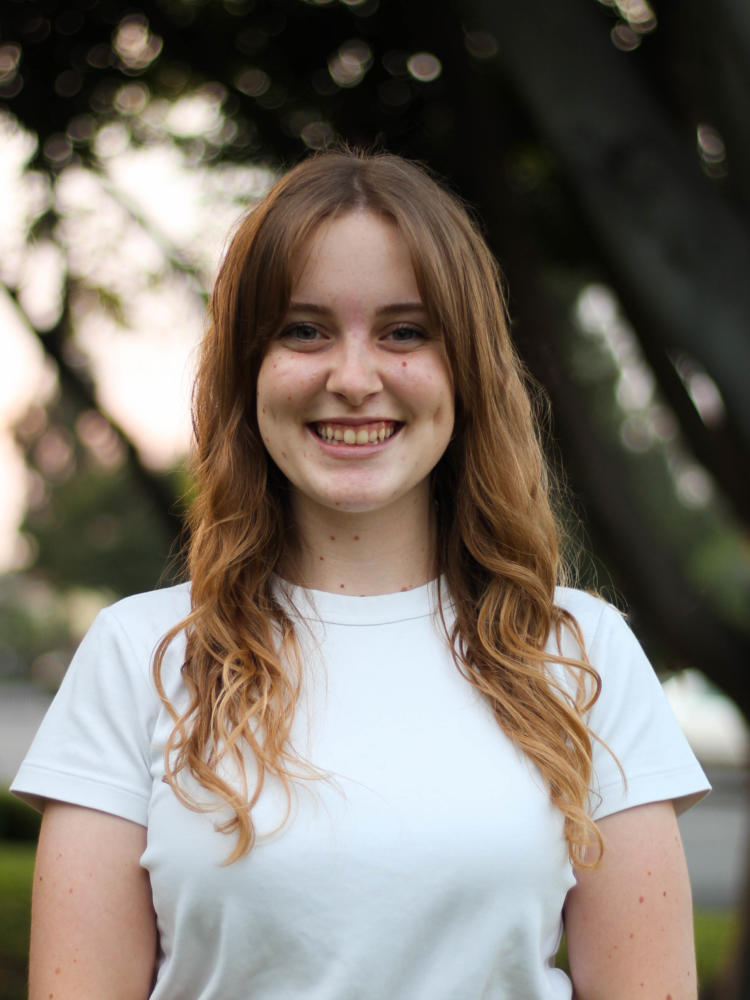 Sophie Byerly
Copy Editor
Sophie Byerly is a junior music therapy major who loves to be a part of telling people's stories. She is excited to use her attention to detail and affinity for words to help make the Point the best it can be. In her free time, you can find her playing piano, making spoonerisms, or documenting the best ice cream places around town in her ice cream journal.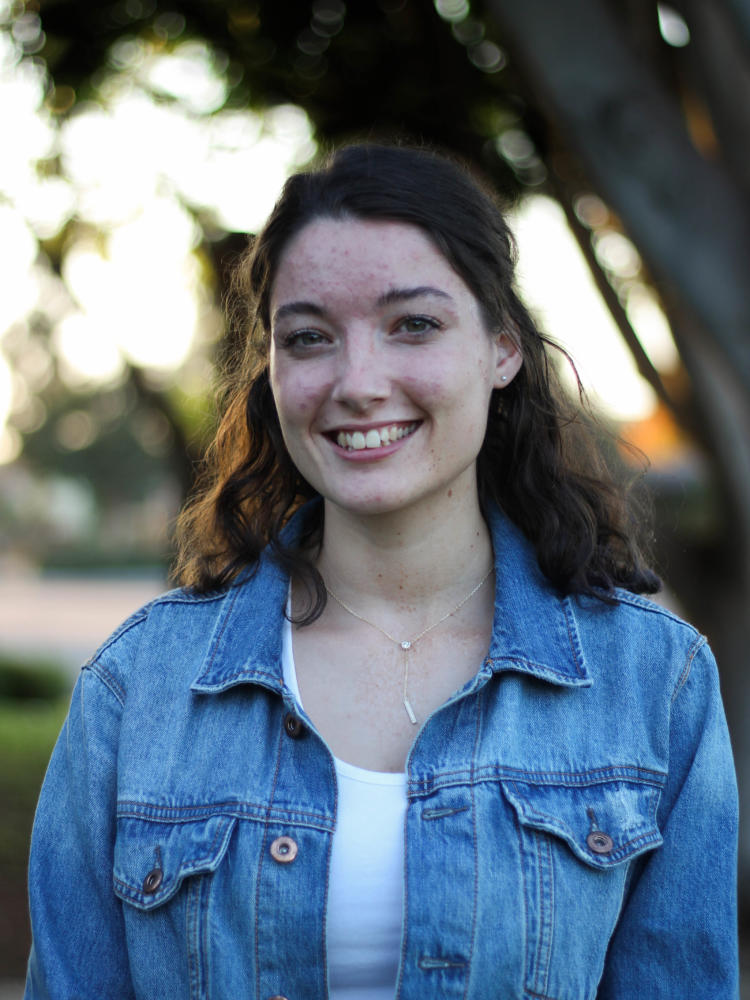 Melissa Dunnigan
Copy Editor
Melissa Dunnigan, a sophomore English major, loves to connect with people through Taylor Swift, tea, and thrifting. She grew up in Sunland, California her entire life but desires to explore her role as a world citizen, both through the medium of editorial or investigative journalism and future adventures abroad. Melissa attests to the power of a graceful, grammatically-correct written piece; as a copy editor, she is excited to see the Point unleash this power towards the development of fellow Biola students.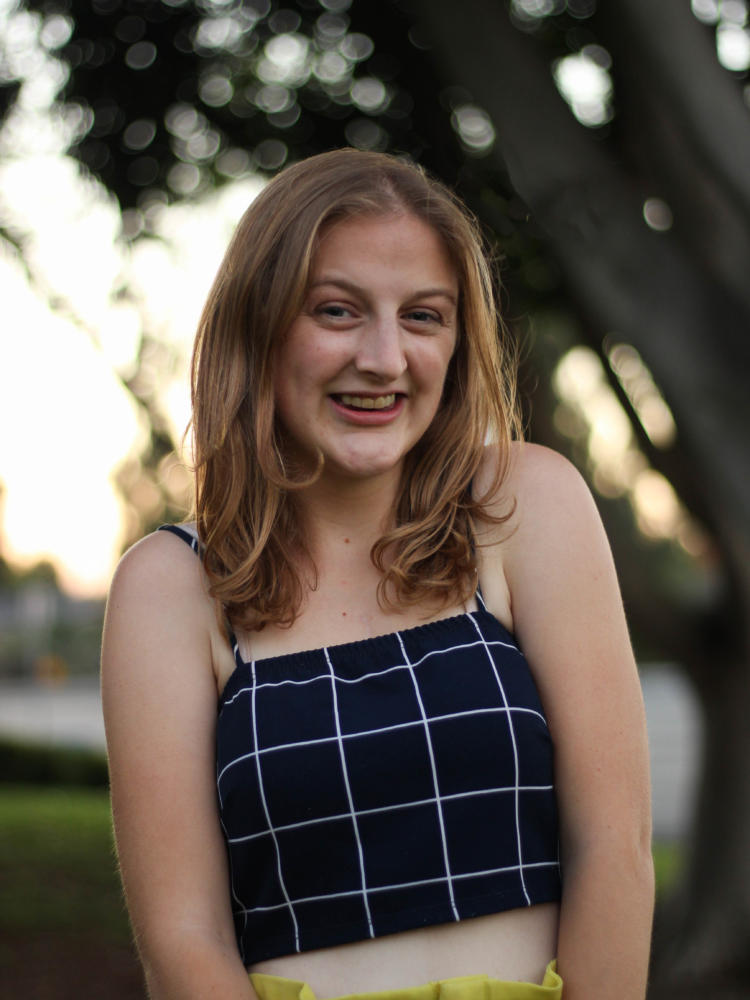 Kate Bomar
Social Media Manager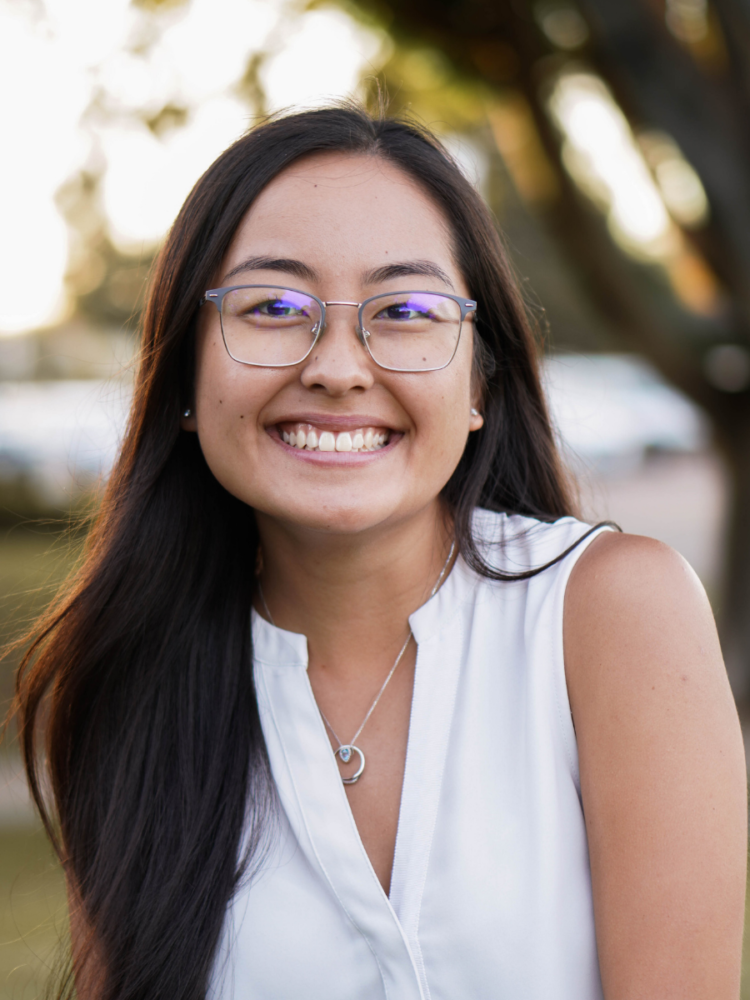 Mari Kanna
Business Manager
Dalet Valles is a sophomore writing and publishing journalism major with a minor in international relations. Growing up in Compton, CA fueled her love for culture and community, which she strives to incorporate into her writing. She enjoys going on spontaneous adventures, trying new things, and living in the moment.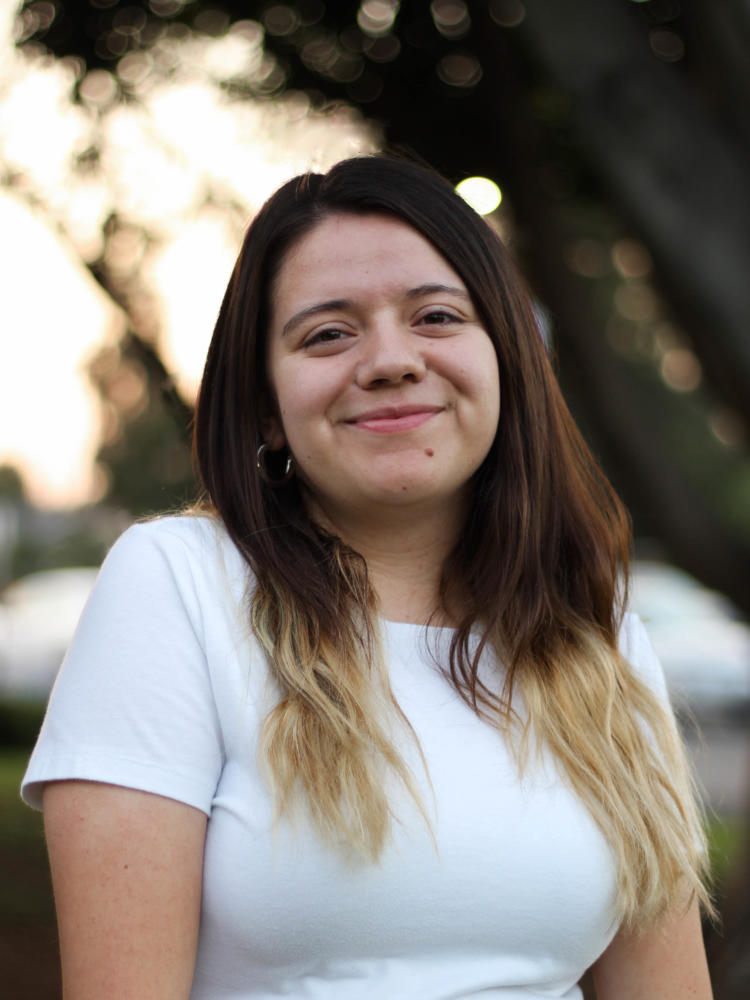 Cynthia Ramirez
Photographer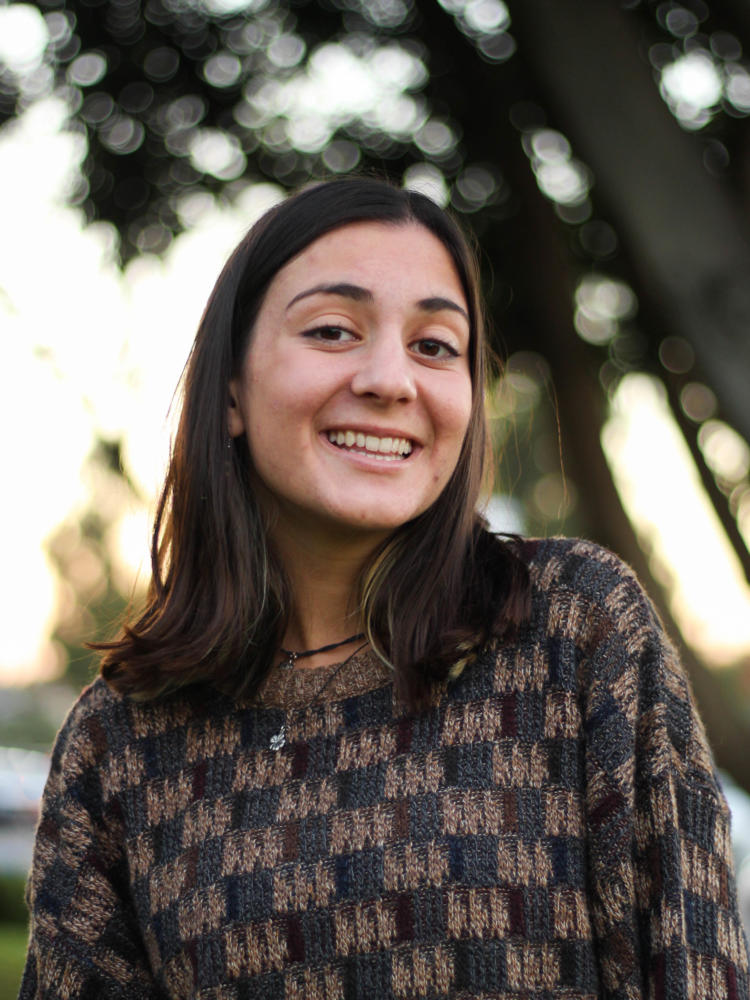 Natalie Maljian
Photographer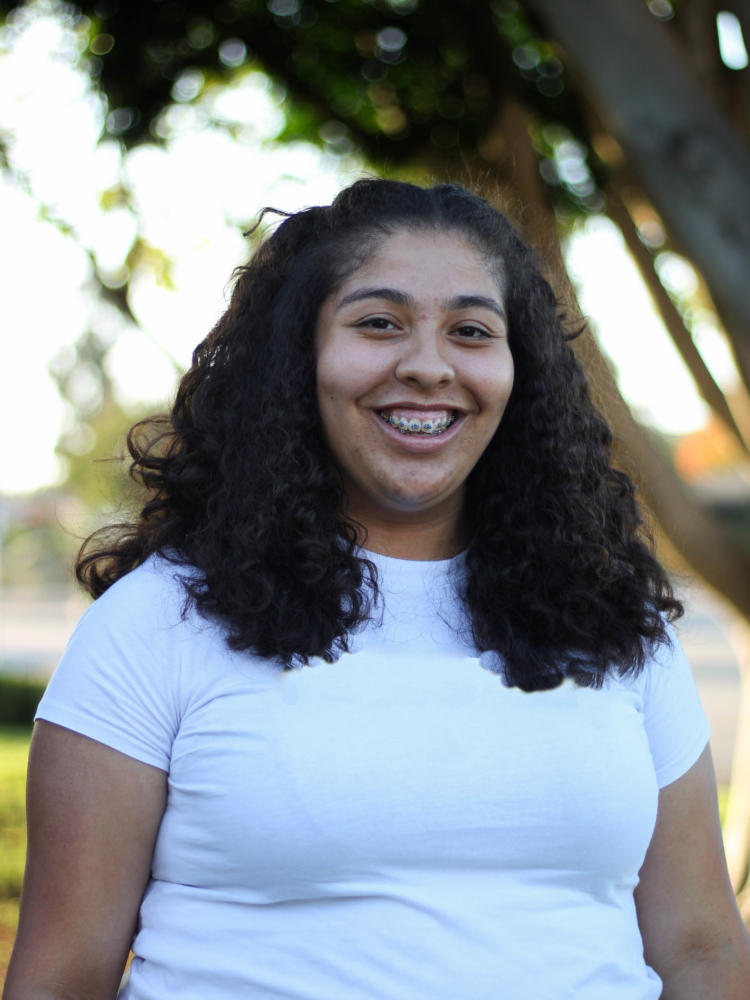 Monica Jimenez
Photographer
Monica Salazar-Jimenez is a sophomore Journalism major and a Public Relations minor. She was born and raised in Southern California. In her free time, she enjoys hanging out with friends, listening to music, finding new concerts to go to, and a passion for people! When Monica is not doing all of these things she can be found being a Co-Leader for the Student Missionary Union. Monica likes to travel even though she only just got on a plane this summer, you can find her in Texas or Nevada visiting family at any given moment.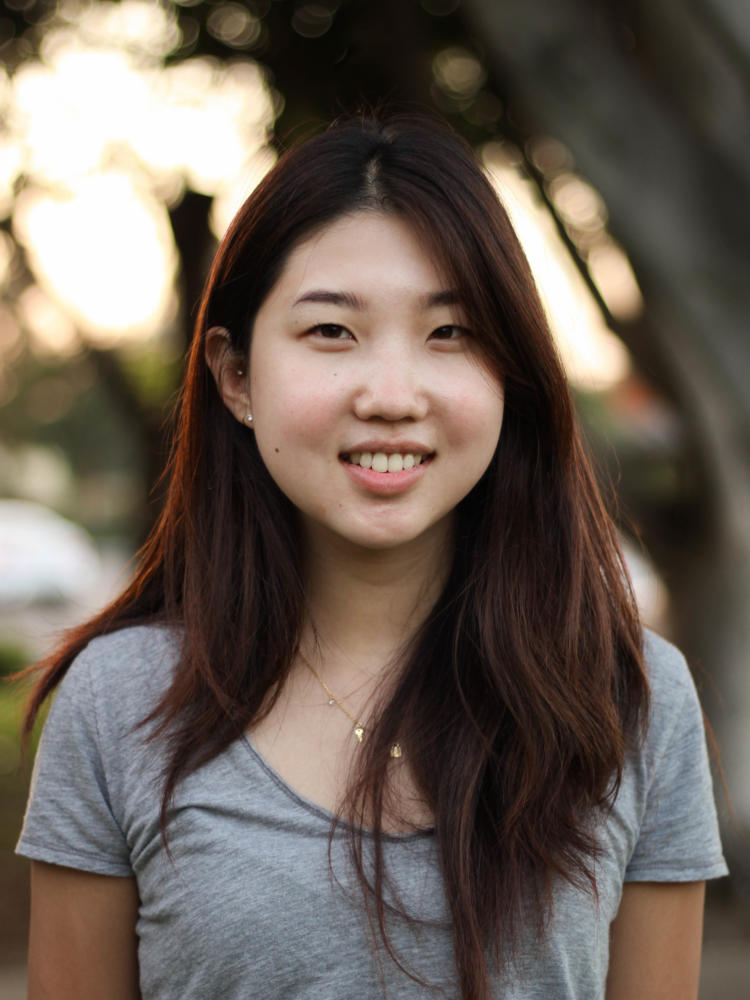 Hannah Kim
Designer
Hannah Kim is a sophomore majoring in Public Relations and minoring in International Relations. She was born and raised in California and would live at the beach if she could. When she's not at the beach eating an acai bowl, you can find her daydreaming about it. Her biggest weaknesses are shopping, candy, and all things that are even remotely related to winter and snow.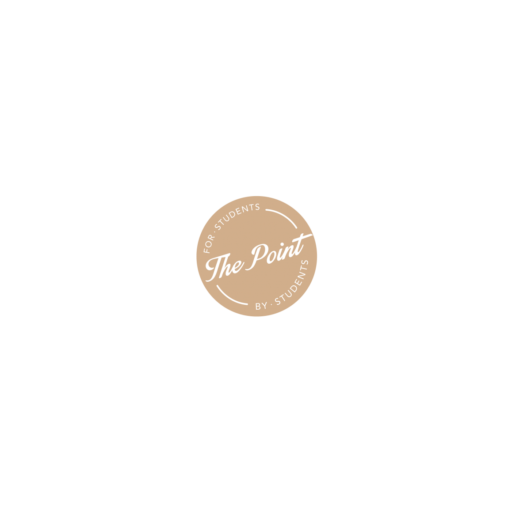 Katrina Yep
Photographer
Katrina is a junior, studying Visual Media Journalism and Biological Sciences. She enjoys trying new hobbies whether it may be painting, music, or pottery. Katrina appreciates the simple things in life and loves the art of being present in a moment. She's passionate about multimedia storytelling and hopes to capture stories that are just waiting to be told.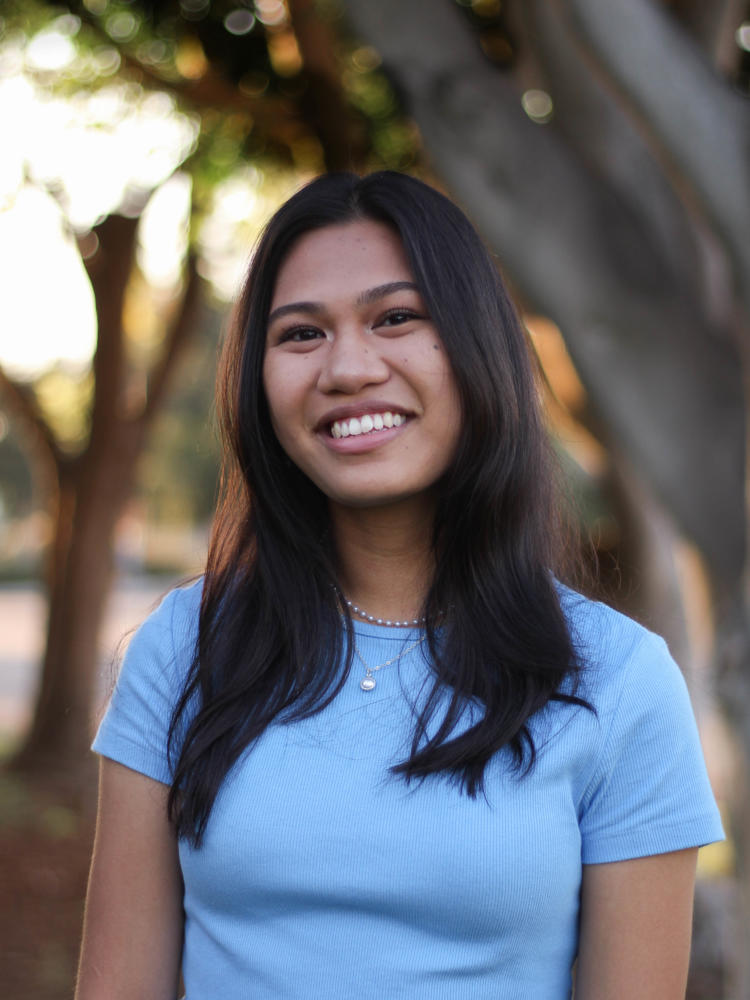 Rachel Ramirez
Web Photographer
Rachel Ramirez is a sophomore journalism major with a minor in sociology. Although she was raised in Hawaii, she is still not used to the California heat. Rachel loves fashion magazines, iced matcha lattes, and all kinds of music. She hopes to use the power of visual storytelling to help those who aren't institutionally recognized.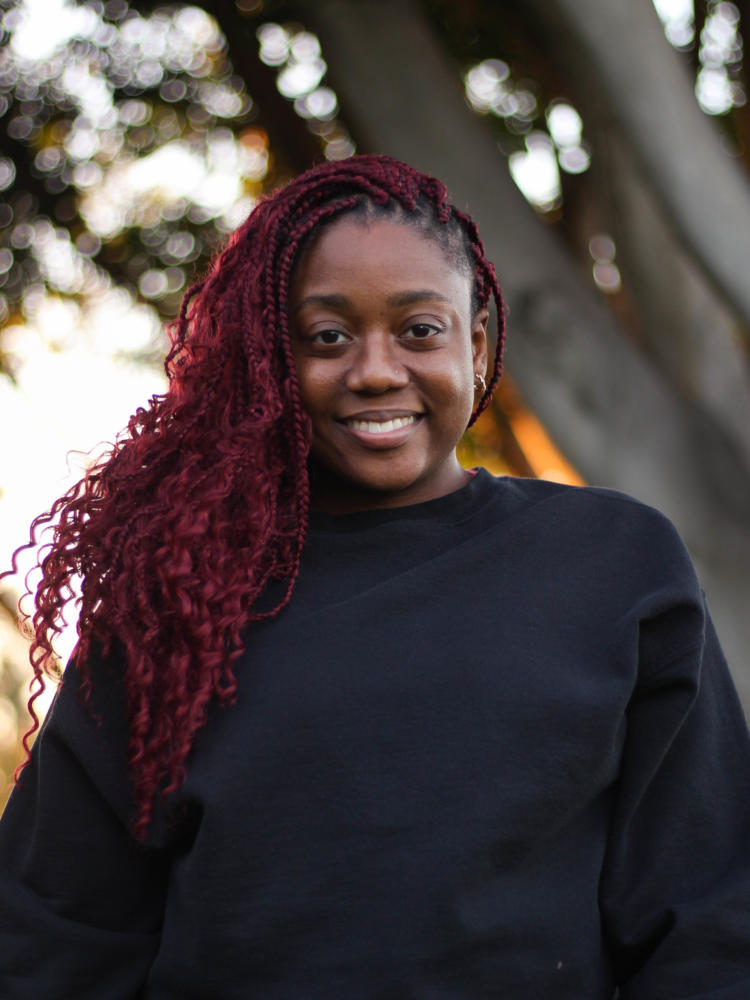 Joya Jackson
Web Photographer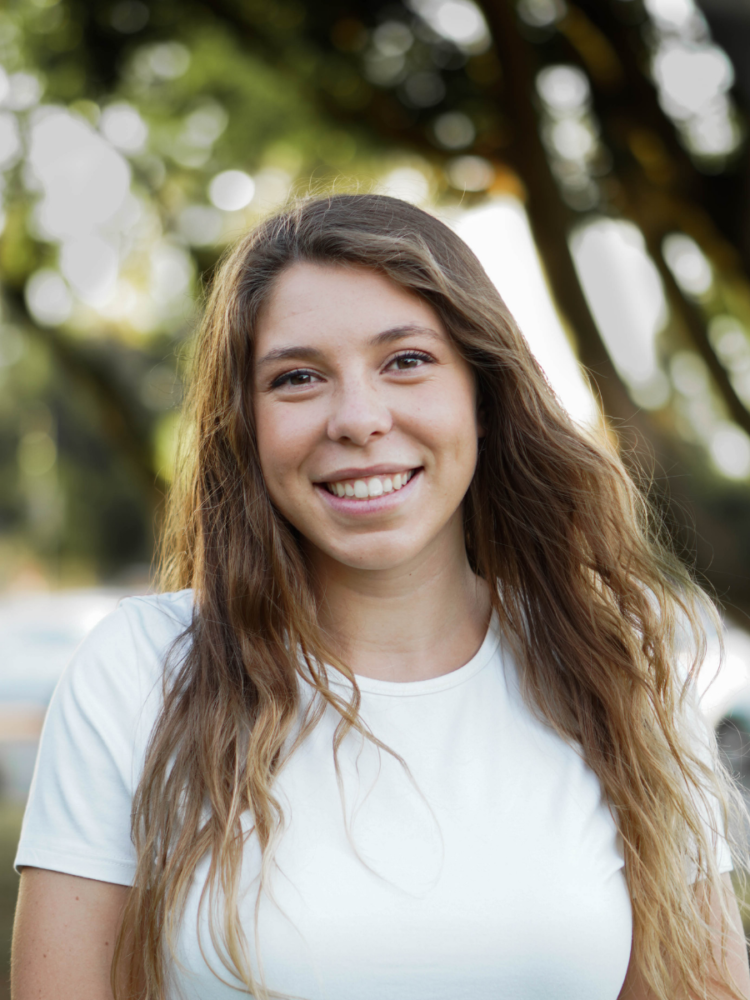 Jalin Cerillo
Web Writer
Jalin Cerillo is a sophomore journalism major who hopes to one day write about how God is moving in and through the lives of others across the world. From San Clemente, California she grew up loving the beach and it's still the place where she feels the most at home. She enjoys traveling, hanging with friends, and grabbing coffee.