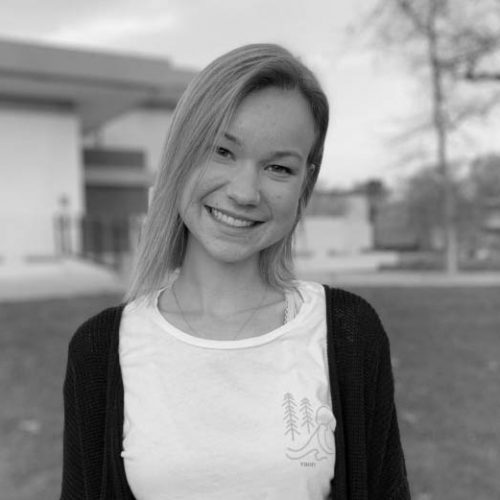 Lily Journey
Editor in Chief
Lily Journey is a junior Journalism major focusing on professional & creative writing. She loves connecting with people by sharing stories with intentionality. Lily is always looking for the next adventure and loves surfing, hiking, and exploring with friends! Her love language is words of affirmation & iced oatmilk lattes. She's passionate about communicating Jesus' love through the power of story and hopes to one day start her own copywriting & consulting business.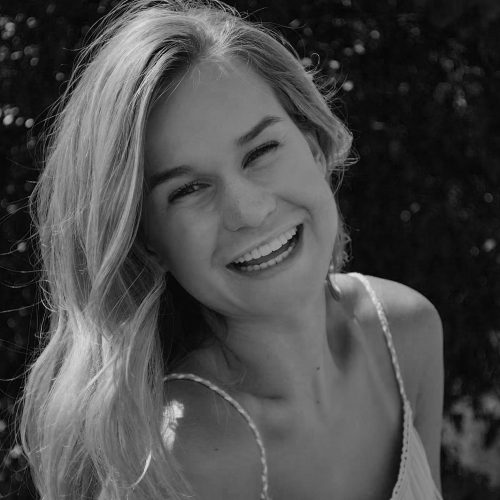 Katelyn Quisenberry
Managing Editor
Katelyn Quisenberry is a sophomore in Journalism with an emphasis in Broadcast. Her passion for meeting new people and telling their unique stories, truly has developed her love for Journalism in all its formats. To Katelyn, life without Jesus and coffee sounds impossible. If you were ever in search of her, you can expect to find her sipping coffee on a beach admiring the views.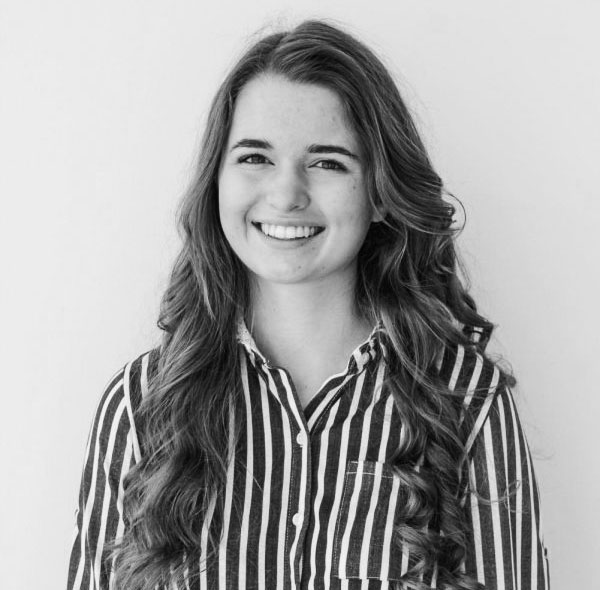 Sophia Silvester
Web Editor
Sophia Silvester is a sophomore journalism major who enjoys meeting new dogs, discovering new ways to make better coffee, and telling stories in all forms. She grew up in Thousand Oaks, CA but has spent the past 7 years in Boise, ID. Her favorite thing about journalism is getting to meet and learn from people she wouldn't normally bump into. Some of her current interests are boba, photography and web design.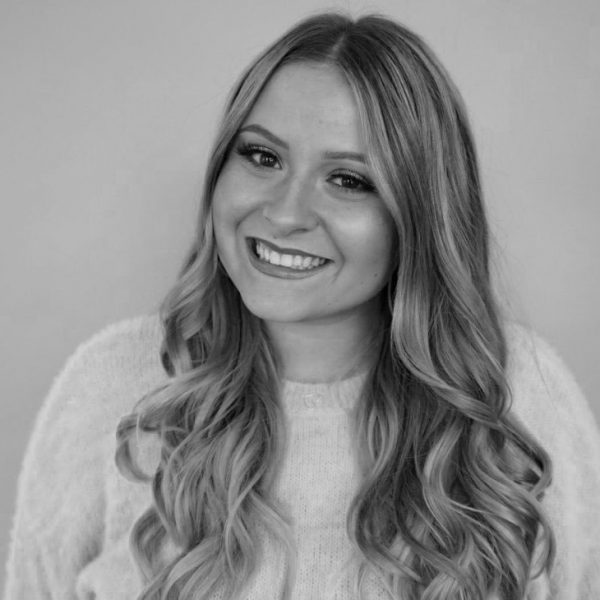 Lacey Reynish
Fall 2020 Visual Director
Lacey Reynish is a senior Public Relations major with a concentration in Events and Entertainment. She is from Bakersfield, California and she loves working with others and building relationships with those around her. She has a passion to uplift and encourage others and has an eye for color. Her favorite way to unwind is to binge-watch a good tv show or hangout with her fiance. She loves creating graphic designs and going window shopping with her friends. Family means everything to Lacey and she would consider them to be her closest confidants.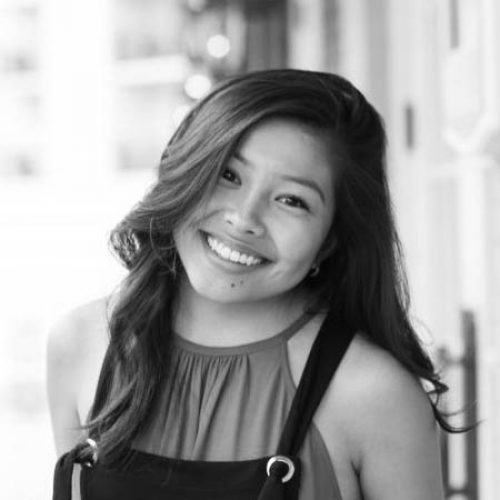 Brooke Kanna
Photo Editor
Brooke Kanna is a junior Design major, who is always stoked to be with people and try new things. She is a big fan of the outdoors and absolutely loves going on crazy spontaneous adventures with anyone who's down. Brooke is quite the coffee gal, and enjoys anything having to do with photography, film, art, or music. She also likes to groove, so catch her doing that at any time of day.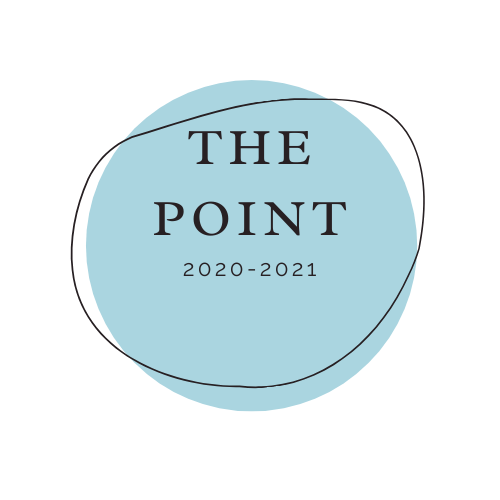 Phoebe Han
Spring 2021 Design Editor
Phoebe is a junior Studio Arts major with a Design emphasis who loves all things creative, from calligraphy to photography. She was born in Southern California but grew up in Kyrgyzstan and Taiwan. Being in these different cultures has resulted in a love for food from around the world and a heart for storytelling. She hopes to use design as a translation tool and is excited to translate ideas and stories to tangible form for the Point!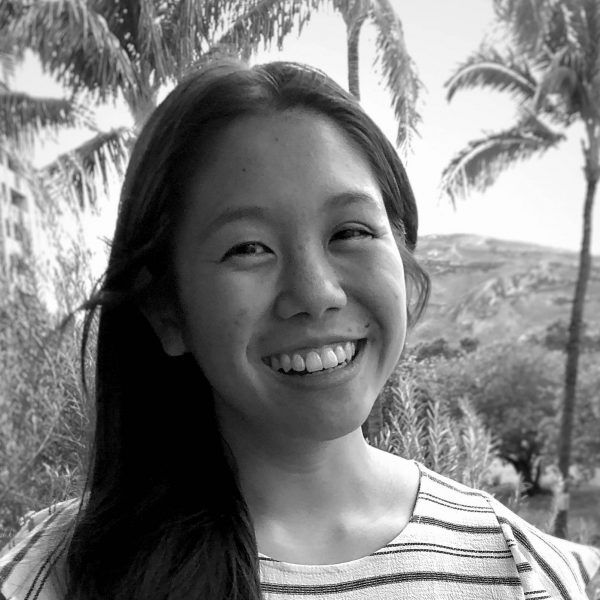 Juliana Fuji
Juliana is a senior English major with an emphasis in Writing. Having grown up in Hawaii, she will forever be partial to its turquoise waters and lazy breezes. She is passionate about sharing her community's stories, learning new things and seeking out the divine in our daily experiences. Her dream is to combine these interests in a writing or editing career for a local Hawaii magazine, and maybe blog and teach yoga on the side.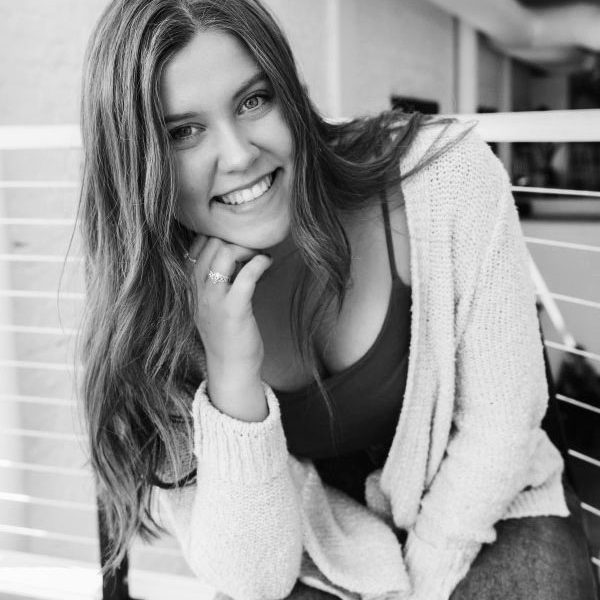 Ashley Grams
Ashley Grams is a junior broadcast journalism student entering her second year with The Point. Inspiration derived from female sports commentators combined with an inherent love for the game, led her to major in journalism and forever opened her eyes to a world full of stories waiting to be told. Ashley loves handwritten letters, cold brew and the NFL. (She is patiently awaiting the return of her Seahawks!)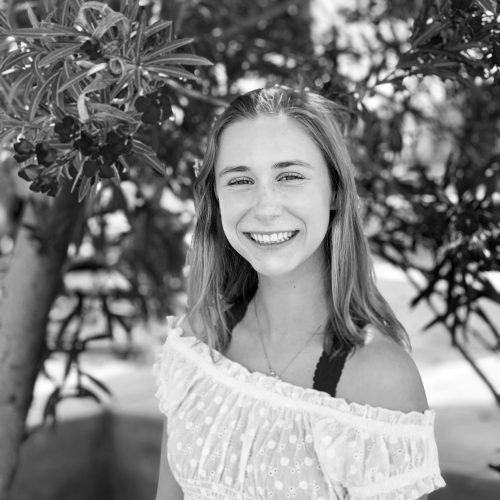 Natalie Willis
Natalie Willis is a sophomore Journalism major with an emphasis in writing and publication. She loves connecting with people and telling stories that matter. If she's not working on the farm, she's watching the latest craze on Netflix, reading a good murder mystery, or drinking too much caffeine. Natalie is always open to an impromptu dance party, lake trip, or just getting downright weird.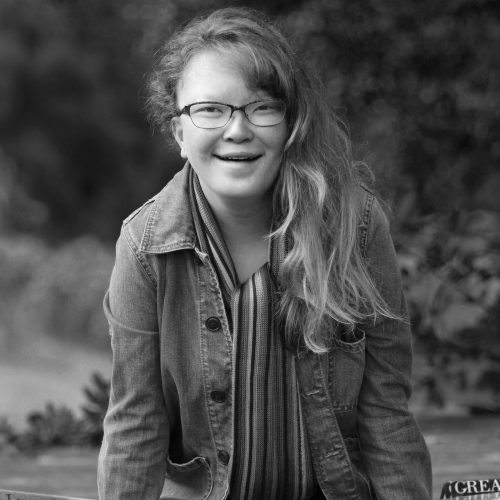 Rebecca Schwind
Becca is a junior Journalism major with an emphasis in writing and publishing. She is so excited to be a part of The Point this year, and hopes she can be a voice for those who can't speak for themselves. When she isn't reading or listening to records, you can find her watching old movies, drinking tea, and visiting every bookstore she sees—and would ideally be doing these on a rainy day!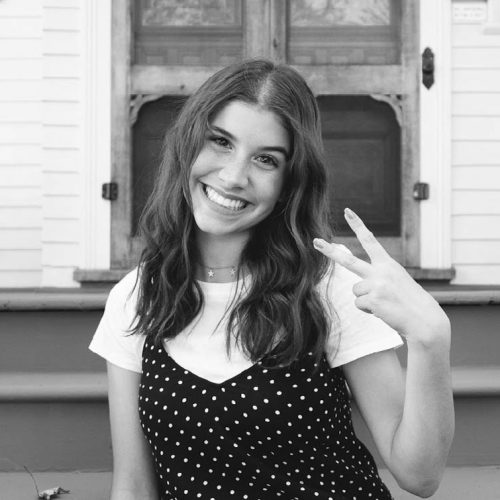 Jenna Wirtz
Jenna Wirtz is a first-year writer for The Point. She's stoked to be attending Biola this fall as a Journalism major, even if that means being remote for now. When she's not writing or reading, she loves hanging out with friends and laughing till her stomach hurts. She dreams of writing her own book one day, and lots of articles along the way. If you ever want to get burritos and spend a day at Newport Beach, she's your girl.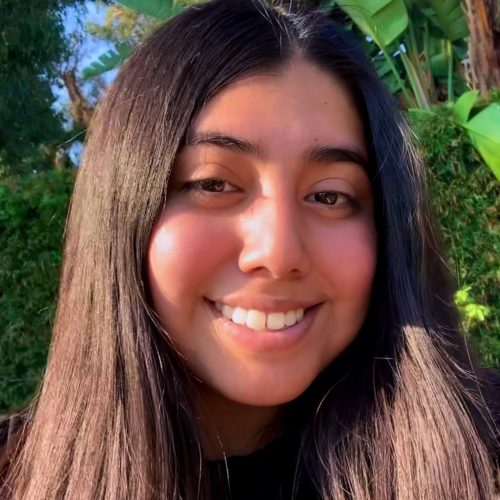 Dalet Valles
Dalet Valles is a freshman Journalism major with an emphasis in writing and publishing. Growing up in Compton, California fueled her love for culture and community, which she strives to incorporate into her writing. She enjoys dancing around and singing along at the top of her lungs. When she's not blasting music, she's watching her favorite shows or movies in the company of family and friends. She looks forward to her time at Biola and being part of The Point!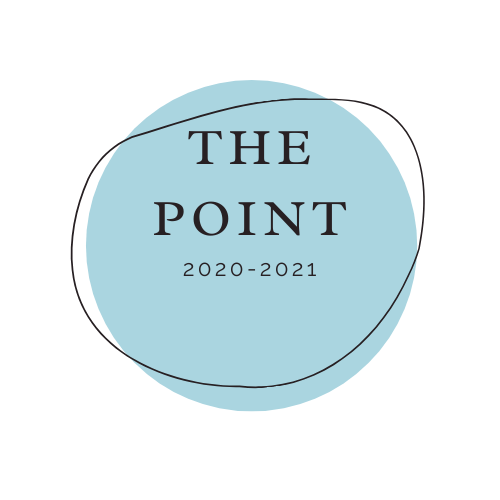 Kelsey Doyle
Kelsey Doyle is a senior Design major, who loves being creative and being outdoors. She loves Golden Retrievers, going surfing, going to coffee shops, and having great conversations and quality time with people. She joined the Point because she felt like it would be a great experience and skill learning in design for her. She is sad that this is her last year, but is excited where life is going to take her next!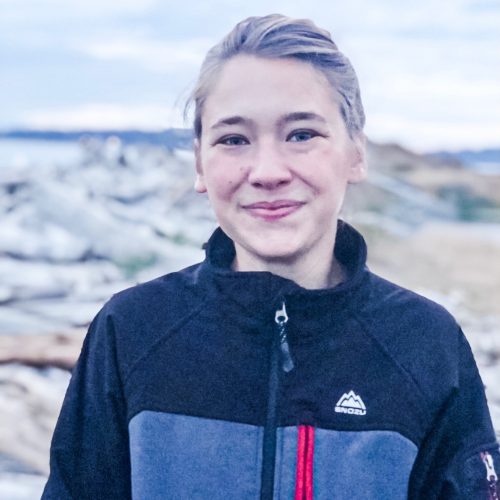 Phoebe Vrable
Phoebe is a sophomore studying digital journalism here at Biola. She hopes to one day work with small businesses to help spread meaningful content, and enjoys exploring new ideas. Using new technology to help accomplish projects and reach people effectively is one skillset she is passionate about, even though the original Windows Movie Maker software still has a special place in her heart. When she's not studying, she enjoys chocolate, coffee, seeking Truth, and hanging out with friends and family.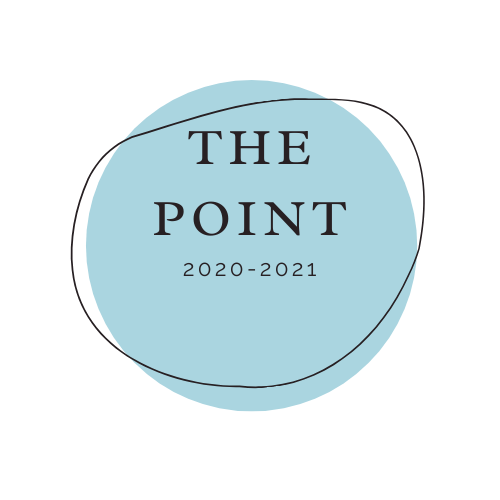 Tabby Bernardus
Tabby is a sophomore Public Relations major with a concentration in Digital Management and Social Media. She loves the idea of bringing stories to life through collaging and color palettes. With a passion for celebrating people, she hopes to one day work for a company like Glossier. You're likely to catch her at a HAIM concert, lighting her fifth spiced cider candle, skateboarding with some friends, or daydreaming about living in an NYC apartment with 15 plants one day.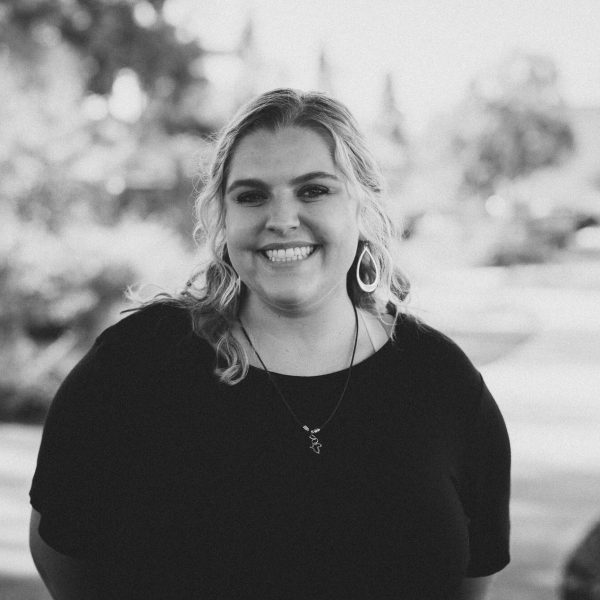 Katie Bean
Social Media Manager
Katie Bean is a senior Public Relations major. She loves creating art in different mediums, going to the beach, and jamming out to music. This is her second year working on The Point as the Social Media Manager and she joined our staff because of her love for amplifying student voices and the way that The Point does it so powerfully. Although she does not know for sure what her future will look like, she would like to say thank you to Biola and this incredible community for providing her with many beautiful opportunities to learn and grow.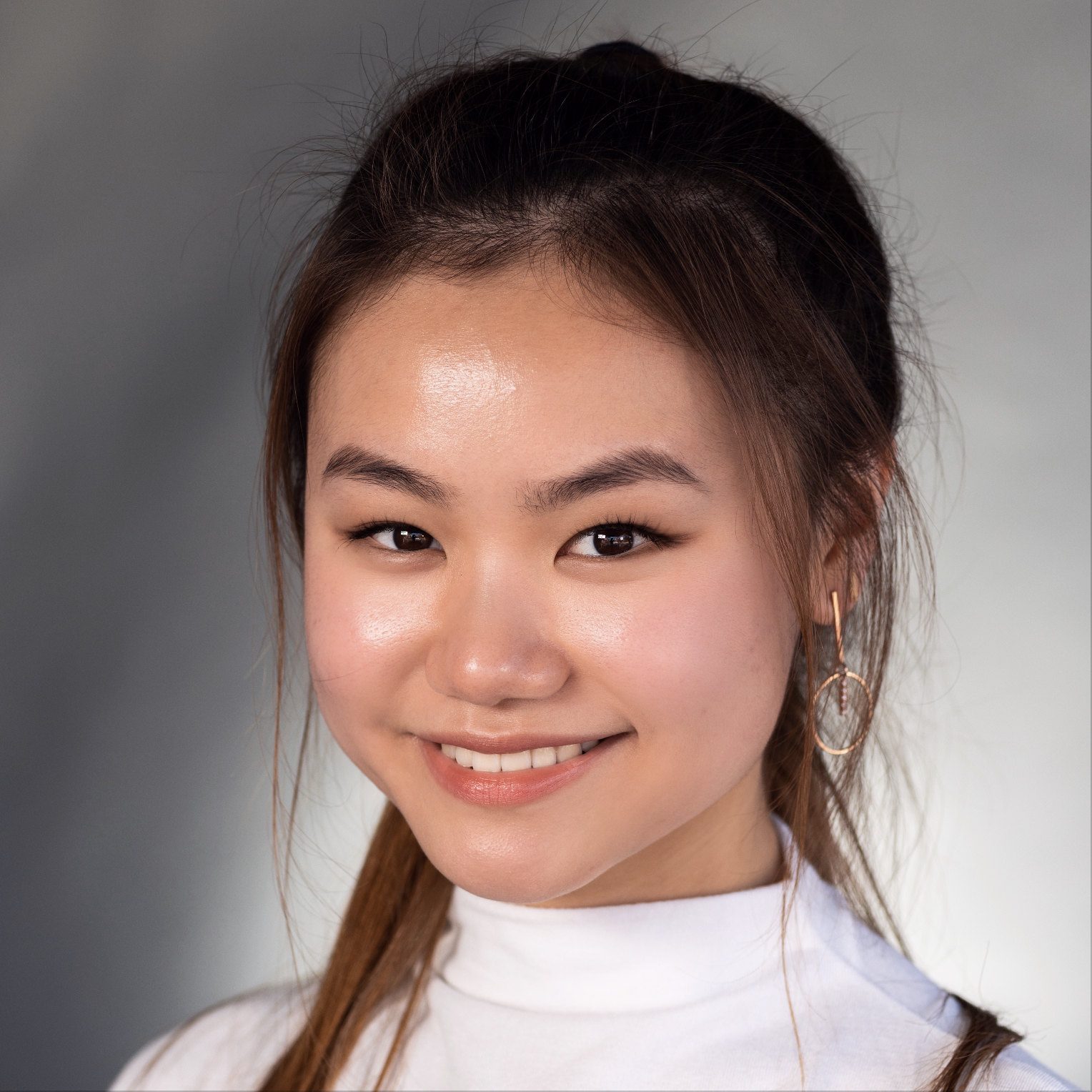 Bella Starlin
Business Manager
Bella Starlin is a junior at Biola pursuing studies in Financial Management. She loves broadway musicals, singing, and Chinese historical dramas (with the pretty costumes). She also has a love-hate relationship with her 8-year-old Maltese, who would only hang with her when no one else is around.