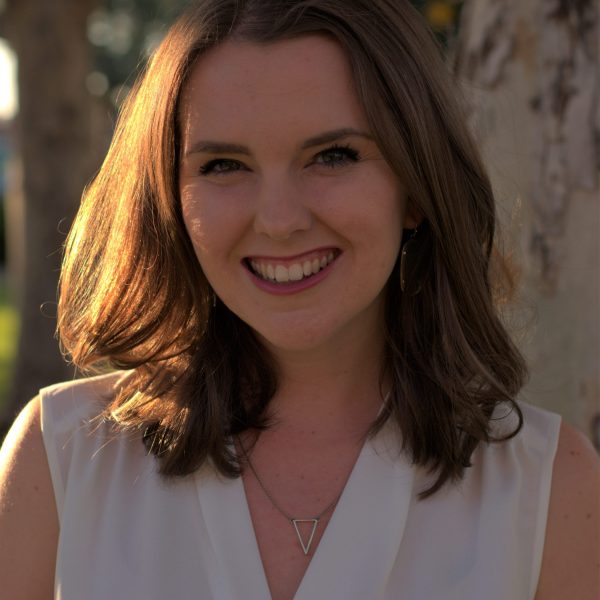 Kendall Jarboe
Editor-in-Chief
Kendall is a senior broadcast journalism major with a minor in Spanish. Originally from Fort Worth, Texas, Kendall has adapted quickly to the Southern California weather. After launching her career as a local news reporter and anchor, she one day hopes to travel the world and make documentaries. She is passionate about journalism because it combines her love of storytelling with critical thinking. In her spare time, she loves to drink coffee, make coffee and go get coffee with her friends.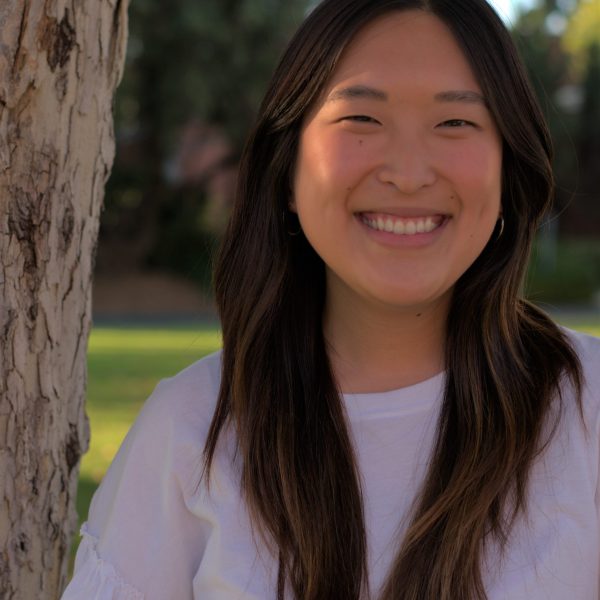 Mads Pae
Managing Editor
Mads is a senior Communications major and pop culture enthusiast. Asking where she is from involves a rather complicated answer, as she has moved all around the country and the world her whole life. This everchanging part of her life is a main source for many of her passions, which all revolve around her love for people and their stories. She loves chocolate chip cookies, collecting song lyrics, and stressing herself out by reading several books at a time because she gets too excited and can't commit to just one at a time.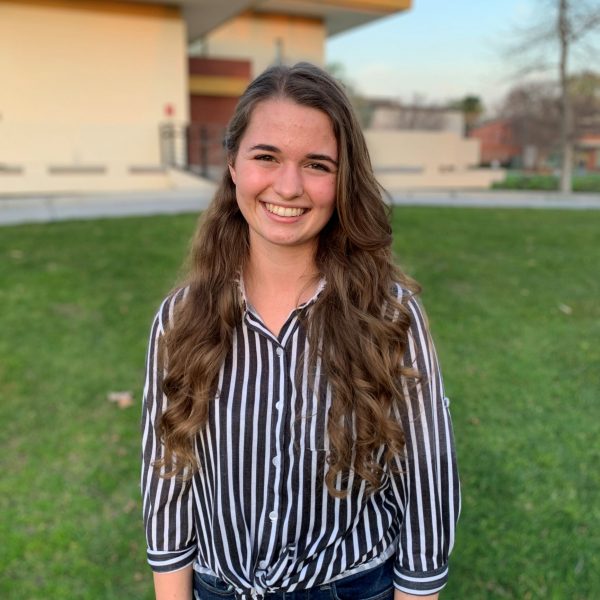 Sophia Silvester
Web Editor & Copy Editor
Sophia Silvester is a freshman journalism major who enjoys meeting new dogs, drinking coffee, and storytelling in all its forms. She's a native Californian who spent the last 7 years in Idaho. Now that she's back, she's enjoying the sunshine, the beach, and living within 10 minutes of In-n-Out. When she's not writing, she can be found reorganizing her dorm room or reading books for Torrey.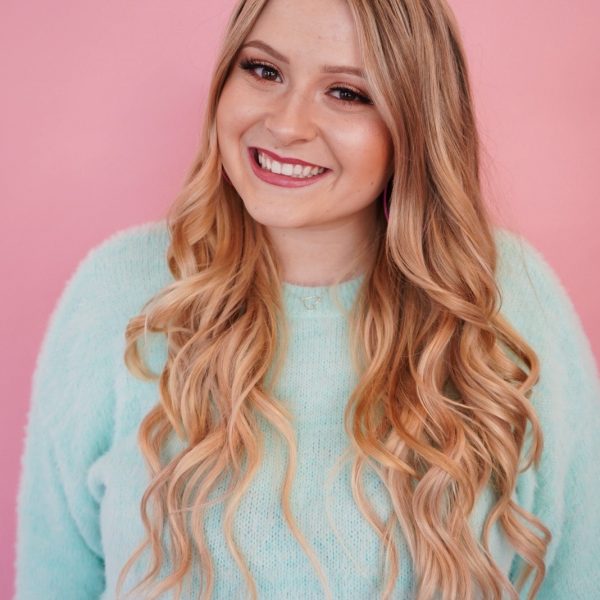 Lacey Reynish
Visual Director
Lacey Reynish is a senior Public Relations major with a concentration in Events and Entertainment. She is from Bakersfield, California and she loves working with others and building relationships with those around her. She has a passion to uplift and encourage others and has an eye for color. Her favorite way to unwind is to binge-watch a good tv show or hangout with her fiance. She loves creating graphic designs and going window shopping with her friends. Family means everything to Lacey and she would consider them to be her closest confidants.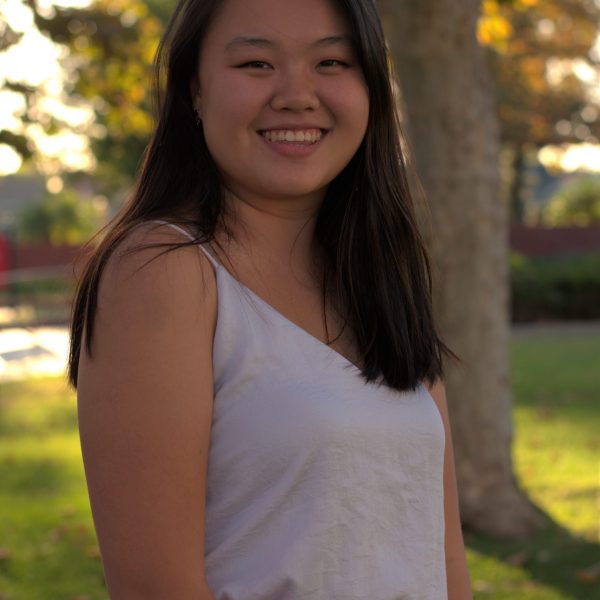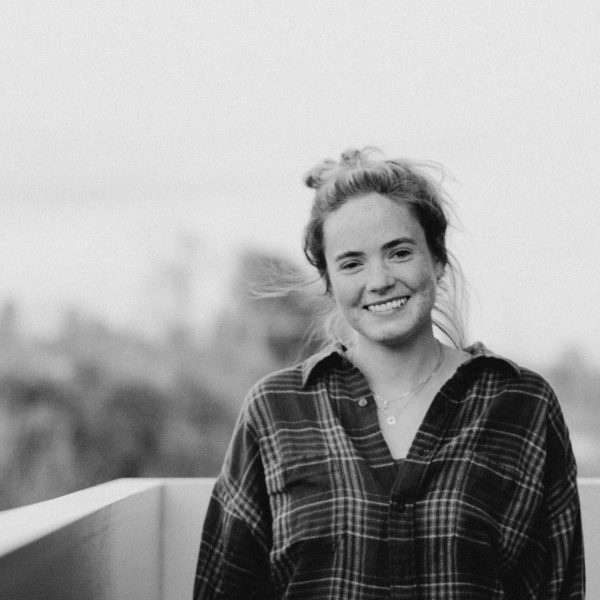 Hannah Wilson
Design Editor
Hannah is a junior CMA major with an emphasis in production. When home in Anchorage Alaska, her time is filled hiking, climbing, camping, skiing, and hanging out with family. Here in CA her ideal day may look something like an early morning surf followed by a nice cup of steaming coffee and a little sun soak. While she is studying film, her career aspirations trend toward art direction in the editorial/fashion world. Additionally, she dreams of someday owning the perfect coffee shop with lots of art inside.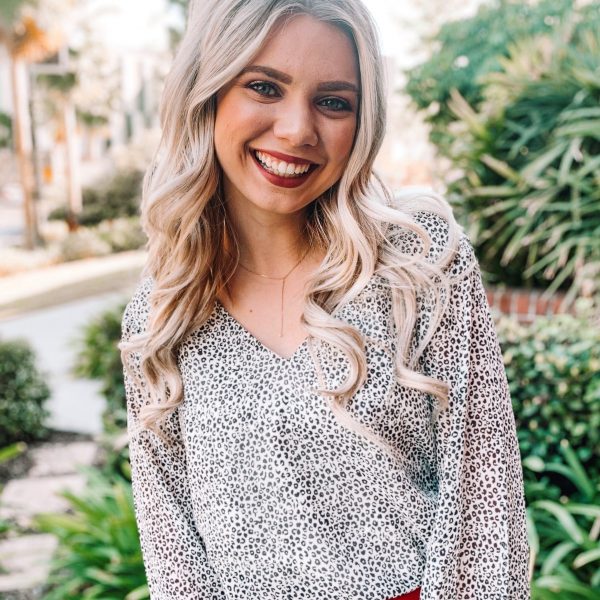 Hannah Miller
Social Media Manager
This Hannah's last semester at Biola, but she's excited to pursue a career in broadcast journalism in the months following graduation. Although her passion is for television, she loves bringing her love for the art of social media to The Point!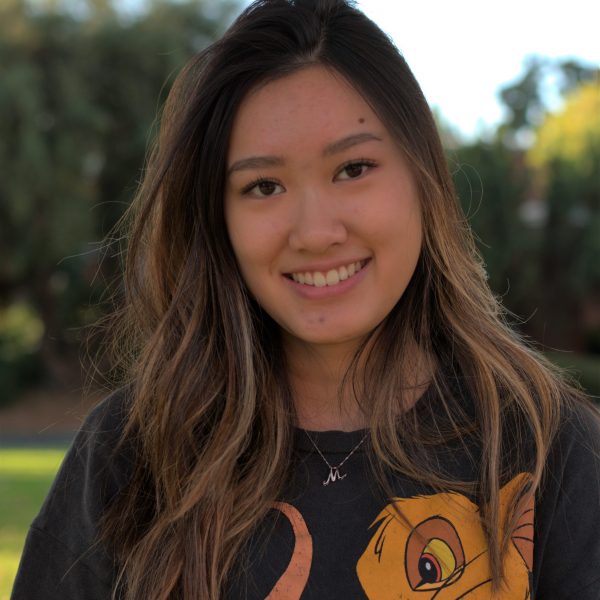 Megan Josep
Business Manager
Megan Josep is a graduating senior business major with a concentration in marketing management and a minor in journalism. Growing up in Indonesia, she has lived in three different continents throughout her life and is looking forward to traveling more in the future. She hopes to eventually work in the advertising industry, where her life will be constantly overwhelmed with work and copious amounts of coffee. She also firmly believes that cereal is not a soup.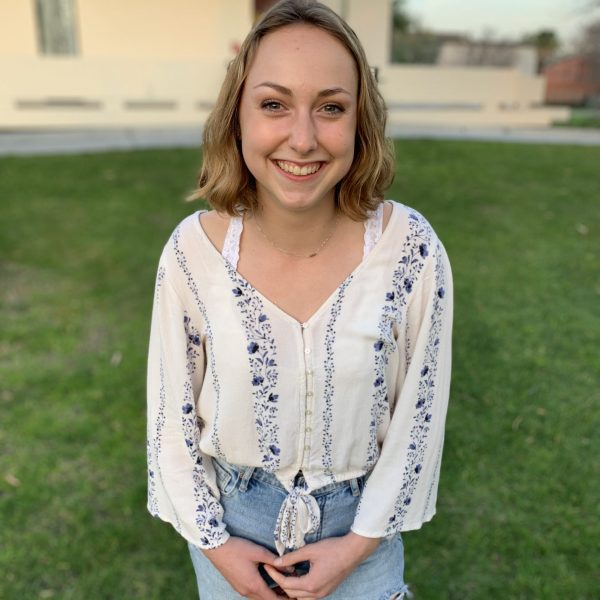 Addi Freheit
Addi is a freshman journalism major with a concentration in writing and publishing and an interest in everything. That love for learning is what made journalism the perfect major for Addi to explore her enjoyment of photography, art, words, and people. In her future, Addi hopes to continue to do more of that exploring in areas that also involve health, food, and exercise. While Addi currently misses her four younger brothers who live up in Washington, she would still not trade the sun of southern California for the rains of Seattle.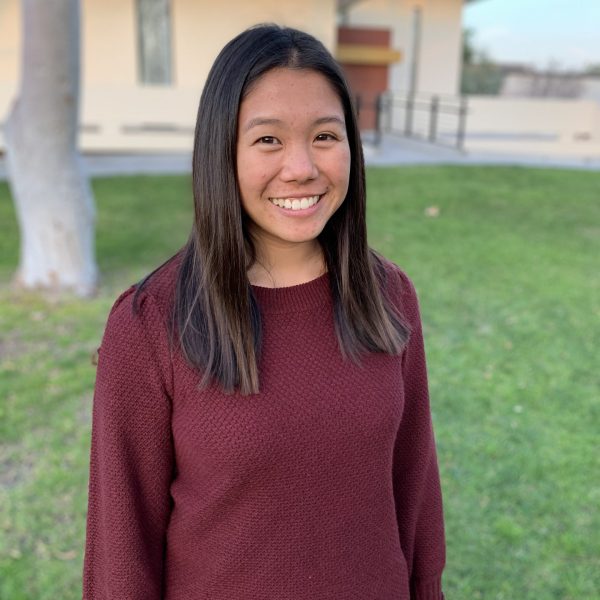 Juliana Fuji
Juliana Fujii is a junior English major who's recently converted from education to writing. She is passionate about sharing others' stories, crafting beautiful language, and talking through the meaning in our daily experiences. Her dream is to combine these interests in an editing or freelance writing career—and maybe teach yoga on the side. Although she'll forever be faithful to the turquoise beaches of Oahu, her secret wish is to camp in as many National Parks as she can.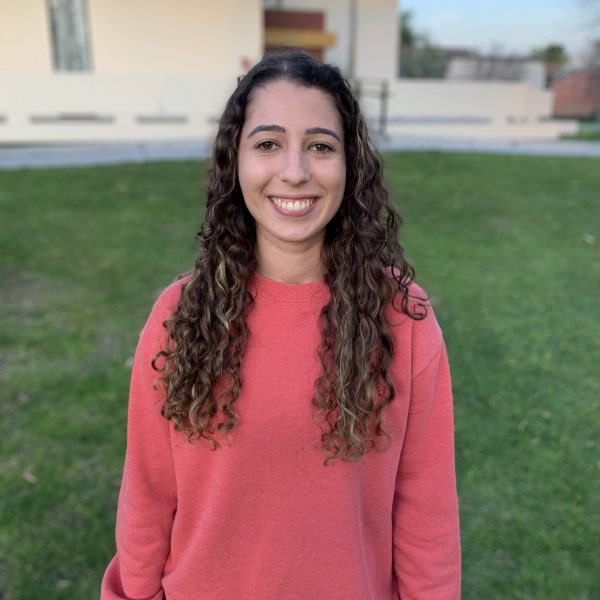 Hannah Dilanchyan
Hannah Dilanchyan is a sophomore journalism major with an emphasis in visual media. She is a Southern California native who enjoys surfing, finding new hiking trails, and learning about history. Hannah is passionate about seeking truth and sharing powerful stories with the world, all for God's glory.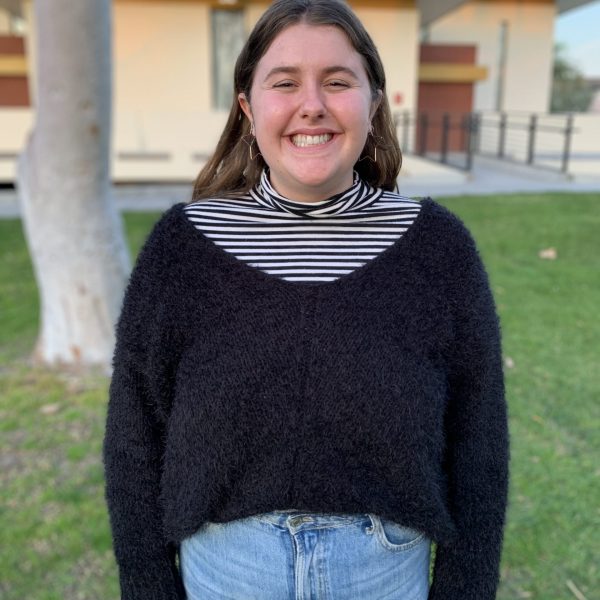 Gretchen Ferguson
Gretchen Ferguson is a sophomore Public Relations major with an emphasis in Media Relations and has a passion for writing and traditional and non traditional media platforms. She has an open mind and a heart of serving others in any way she can. Coming from San Diego, CA she has a natural love for the beach, yet for some reason prefers cool weather over warm.. She has interests in fashion, film, philosophy and how the three intersect. In her spare time she likes to explore new coffee shops, embroider, and try her best to make her friends laugh.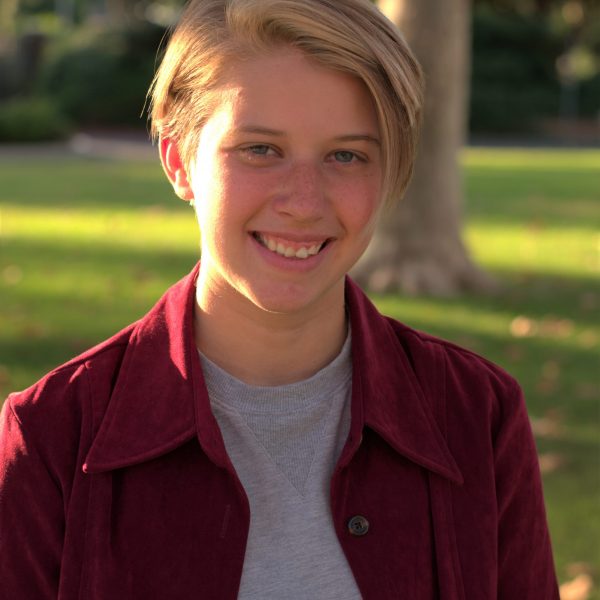 Emily Bontrager
Emily is a junior English major with an emphasis in writing. She is from Upland, California and loves any opportunity to be creative. She enjoys writing short stories and poetry, listening to True Crime podcasts, spending time with friends, and watching the USWNT kill it at soccer. Emily hopes to pursue a career as a writer of both fiction and non-fiction.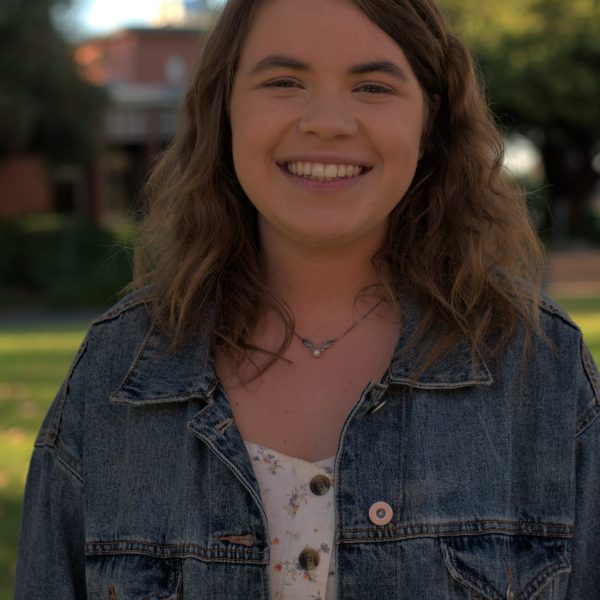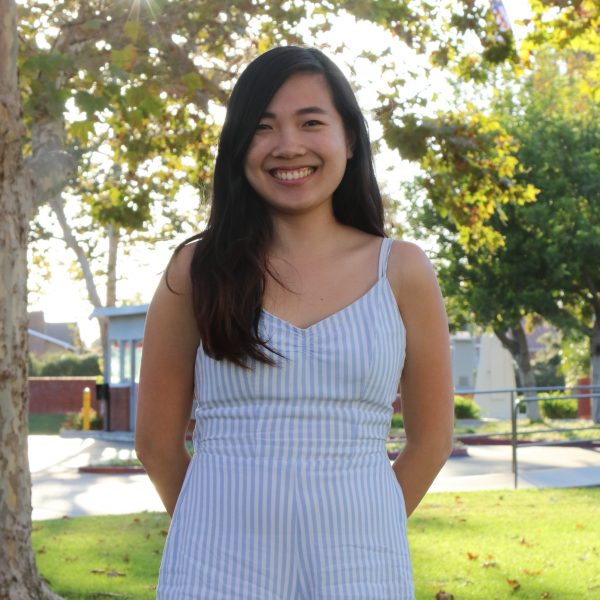 Angela Hom
Angela Hom is a junior Journalism major with a concentration in Writing and Publishing and a minor in Public Relations. She is from sunny San Diego, CA. Angela is very passionate about learning about people's personal stories and their perspectives on life; how they differ from her own and the world's. She strives to become a stronger writer and eventually work for a magazine company or non-profit organization in the future. In her spare time, she enjoys exploring new places, dancing to K-pop, and trying new food with friends.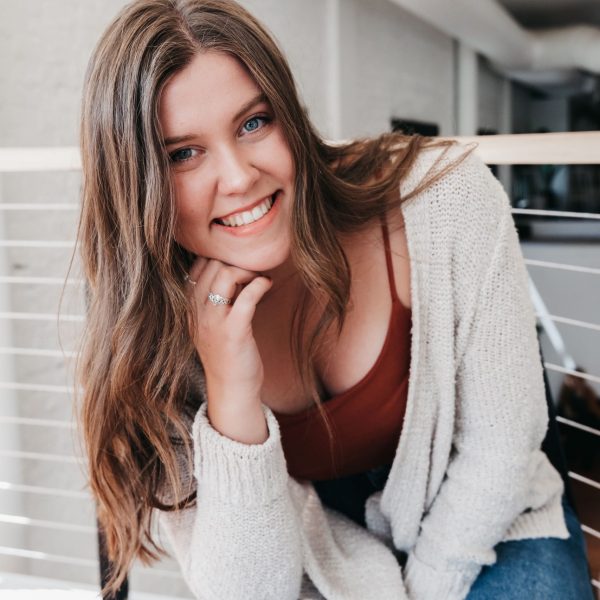 Ashley Grams
Ashley Grams is a sophomore broadcast journalism major and Spanish minor. She dreams of following in the footsteps of Erin Andrews and reporting from the sideline of an NFL game. Ashley is passionate about sports and grew up watching the Seattle Seahawks every week with her dad in Washington state. Aside from school, Ashley loves soaking up the sun with her friends and drinking way too much coffee.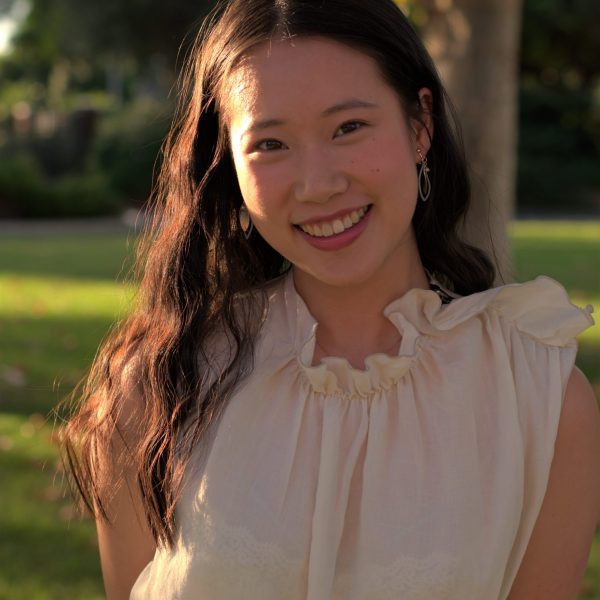 Amber Chen
Amber Chen is a junior double majoring in Journalism with a concentration in visual media and Public Relations with a concentration in ministry and non-profit. She is an international student from China with an extremely exciting and open-minded heart to discover and explore the world. Amber is very passionate about building a connection by using her knowledge, photography skills, and design skills to express a unique and special perspective about this world. She loves to travel, read books, listen to music, play the guitar, and go to Disneyland with her friends.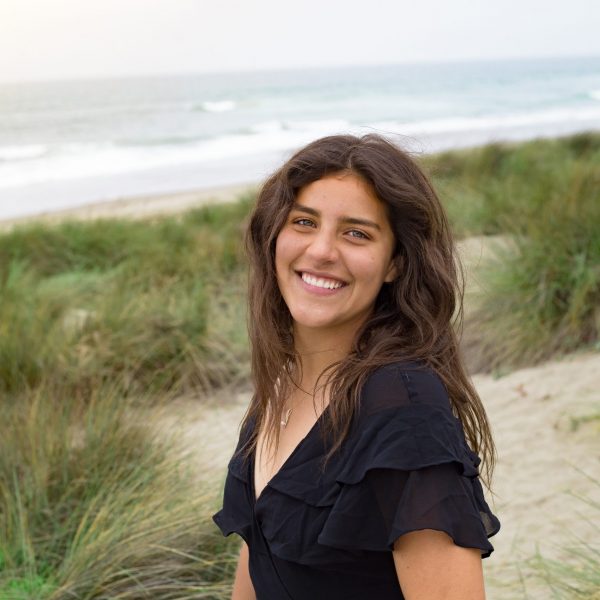 Abigail Apolinar
An aspiring Vogue Magazine designer in her freshman year of college, Abigail Apolinar, has a love for the smiles and laughter brought to light when a camera is there to capture it all. She strives to create designs and capture photos that are both nostalgic and exciting. Abigail has joined The Point Spring 2020 team with intentions of expanding her knowledge on graphic design in a magazine, and collaborate with other talented Biola designers.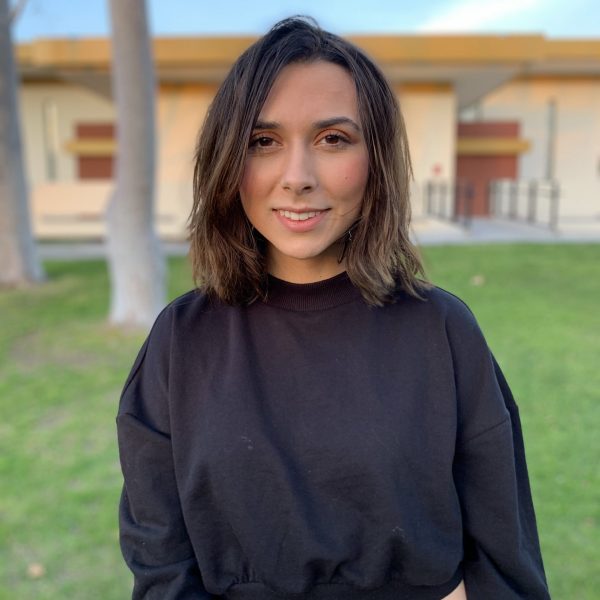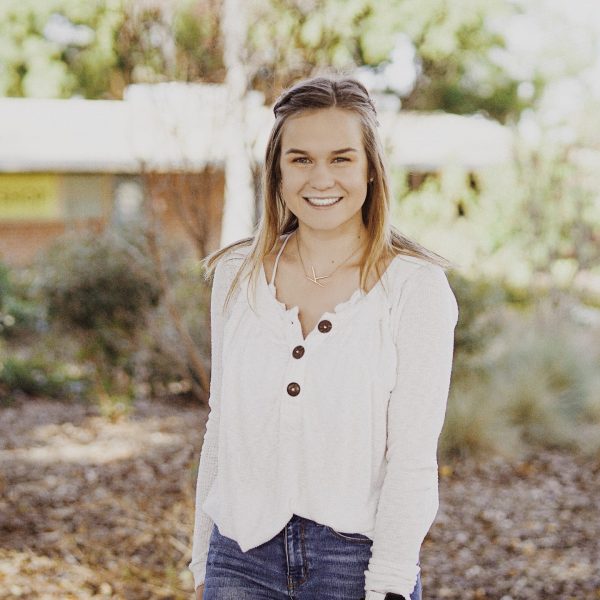 Katelyn Quisenberry
Katelyn Quisenberry is a Broadcast Journalism freshman from Sacramento, California. People often describe her as adventurous, positive and outgoing. Her love for photography and film has resulted in various spontaneous trips. This past summer, she lived in Colorado as a video intern and was basically paid to hike mountains! A fun fact about her is that out of her five sisters, she shares the same birthday with two of them but different years. Katelyn looks forward to capturing the small and big moments at Biola, this semester, through photography.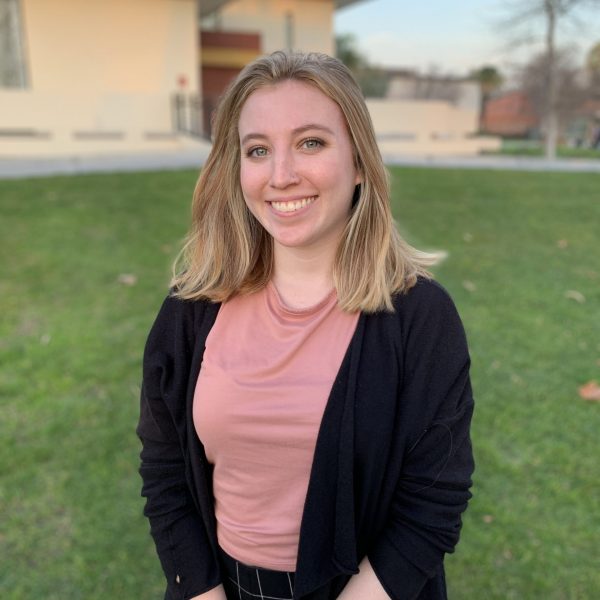 Mikaila Oh
Mikaila Oh is a sophomore journalism major with a visual media concentration. As a California native, she enjoys going to the beach and Disneyland in her free time. This year she is experimenting with different publications to work as a journalist; she was a freelance photographer for The Chimes newspaper and is continuing her journalistic journey as a photographer for The Point magazine. She hopes to gain a variety of journalistic experience in her next 3 years to prepare her to work as a photographer for Popbuzz or Buzzfeed.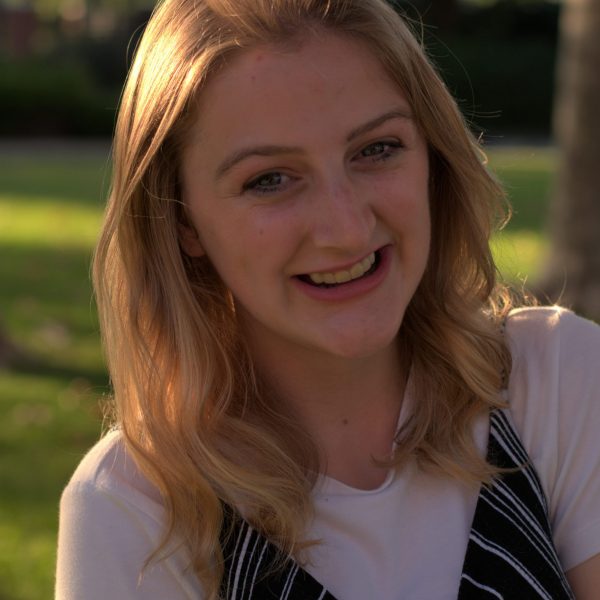 Kate Bomar
Kate Bomar is a freshman Journalism major with a concentration in Visual Media and minoring in Psychology. After 18 years of living in Keizer, Oregon she has come to California for a fresh start. She loves the warm weather and the community that Biola offers. At the moment she isn't quite sure what she wants to do with her future, but she's hoping it involves photography, videography, traveling, having a family, and social work. In her spare time you can find her journaling, talking about her dogs, drinking coffee, and getting to know the people around her. Her go to verse at the moment is 1 John 2:6.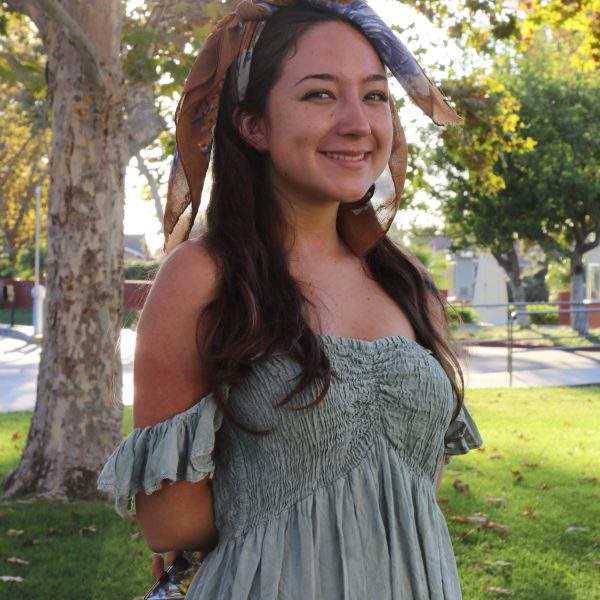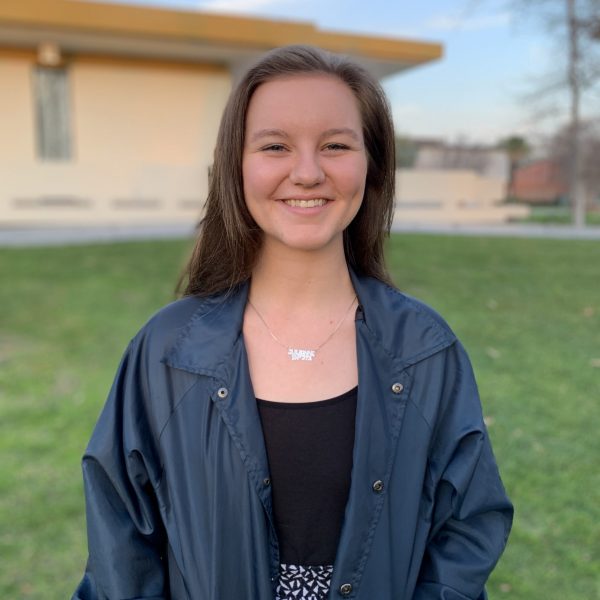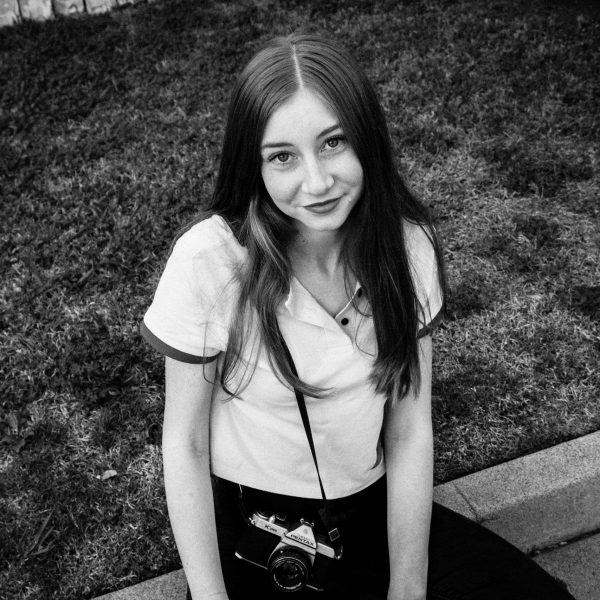 Peyton Dochterman
Peyton Dochterman is a freshman at Biola University studying Studio Arts with a concentration in photography. Peyton has been in love with photography ever since her introduction to it in sixth grade, and has followed her passion ever since. In addition, she has a love for fashion, faith, and writing- all of which she hopes to incorporate in her work.
Story Editors & Copy Editors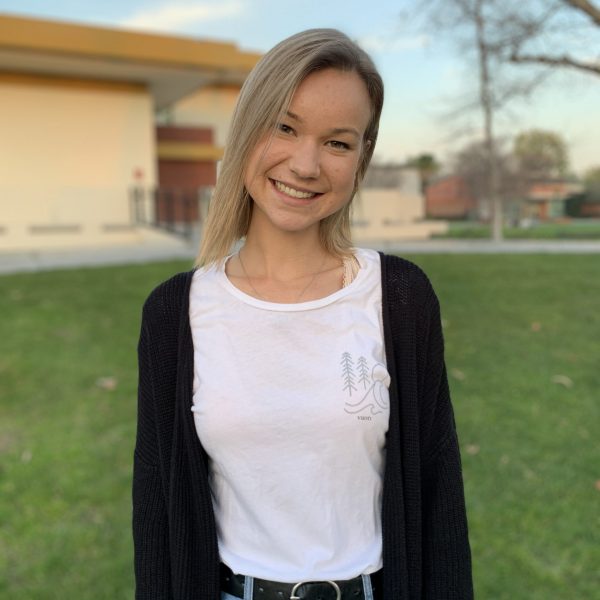 Lily Journey
Lily Journey is a sophomore journalism major with a concentration in Digital Media. When not reading, exercising, writing, or adventuring with friends, you'll find her belly-up in the ocean near her hometown of Carlsbad. Because Lily finds herself drawn to nearly every field of study, journalistic storytelling is the perfect way to creatively fuel her insatiable curiosity while discovering stories that matter. This is her third semester working with The Point and her first semester as a story editor. She loves the Psalms, slow mornings, and oxford commas.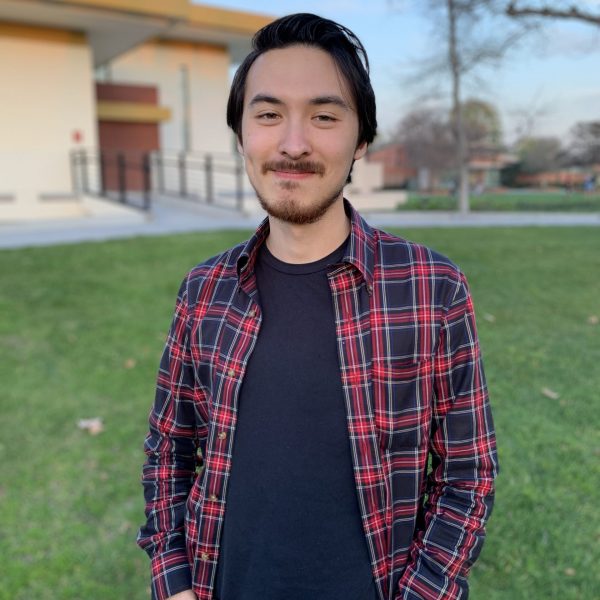 Christian Leonard
Christian Leonard is a graduating senior and journalism major with a concentration in Writing & Publishing and minor in Spanish. Coming from the small California town of Shadow Hills, he spends arguably too much time with his 21 chickens, each of which he has lovingly named. Last year, he served as the Chimes' editor-in-chief, leading the institution that first ignited his love of journalistic storytelling. He hopes to have a career in investigative journalism or crime reporting. When not writing or taking photographs, he's usually hiding from the cold and arguing for the classification of cereal as a soup.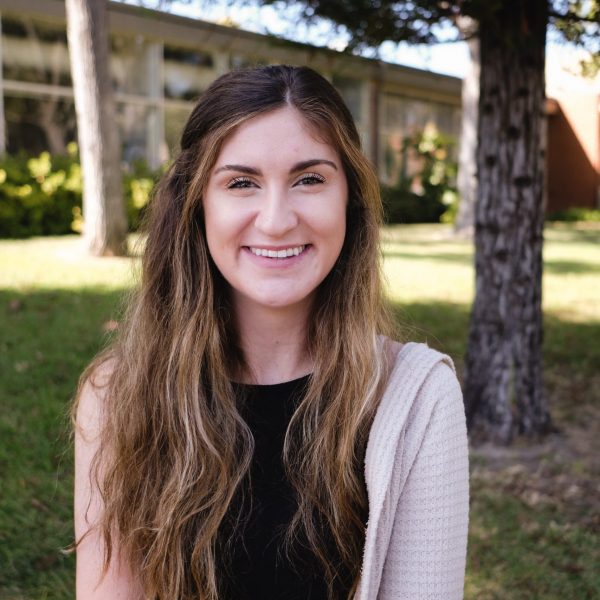 Brianna Clark
Brianna Clark is a senior English major with a concentration in writing. She will be graduating this upcoming December and is looking forward to exploring the world of book publishing with the aspiration to become an editor. Coming from a little town in NorCal wine country, she loves to hike, shop, and cuddle with cats. She hopes her experience as a copyeditor at The Point will boost her knowledge and broaden her perspective through the lives and stories illustrated within the magazine. Through opportunities like this, she hopes to leave a lasting impact on the world.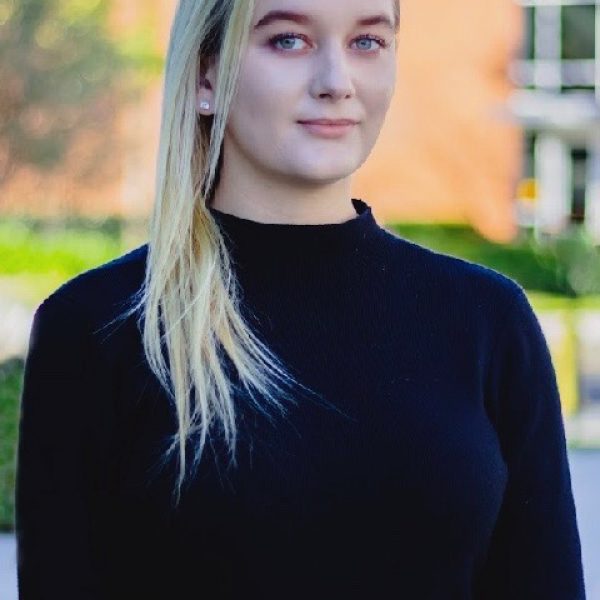 Grace Horvat
Grace Horvat is a senior public relations major with a concentration in entertainment and events. As someone who has always loved words, writing, storytelling, and learning about people's stories, she is excited to be involved in a creative environment like The Point. Although unsure about the trajectory of her career and how exactly she will end up using her major, she is certain that she would eventually like to work with a variety of nonprofits in some capacity. She is a fan of listening to Christmas music all year round, reading, spending quality time with family, and thrift shopping.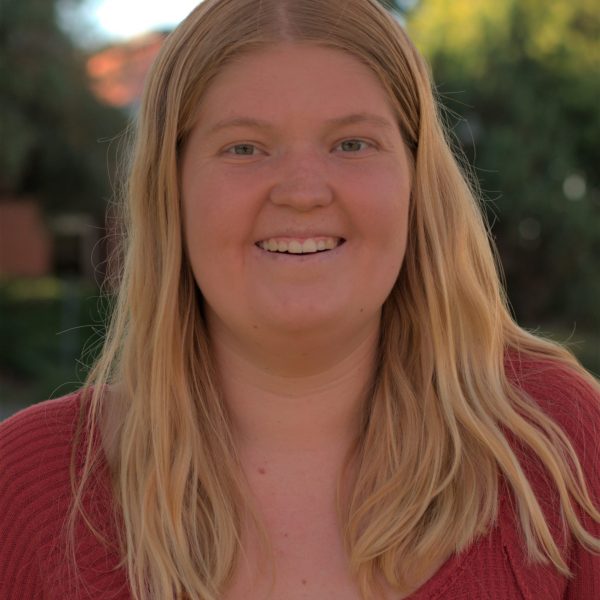 Eliza Lee
Eliza Lee is a junior English and Biblical and Theological Studies major with a concentration in Writing. She hails from the stunningly mundane town of Tustin, California where she enjoys spending time with her family and walking her dog Lucy. This will be her second semester on the Point working as a web writer, and she has enjoyed every minute of it. You can find Eliza under a tree reading or sleeping, probably most likely the latter, or at a local coffee shop.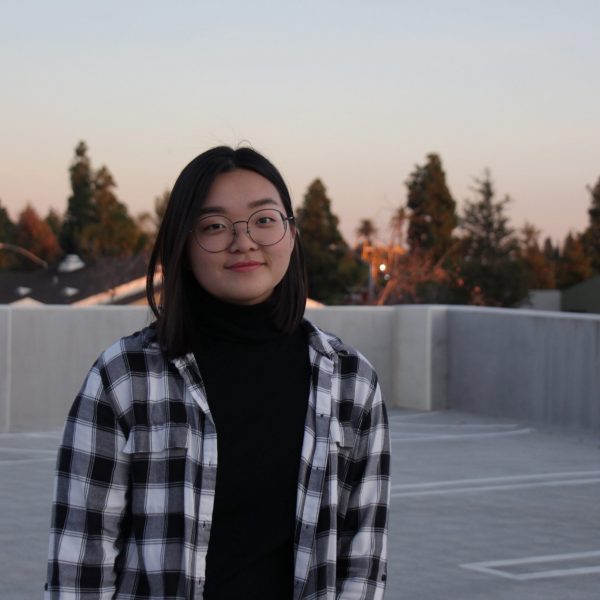 Yunah Elsner
Yunah is a freshman Journalism major with a concentration in broadcasting. She is from West Chicago, Illinois where you can find her driving around, listening to music, and taking photos with her friends. In her free time, she enjoys playing video games, listening to podcasts, and watching her favorite TV shows. Yunah is passionate about sharing the stories of people all around the world and becoming a voice for those who feel they do not have one.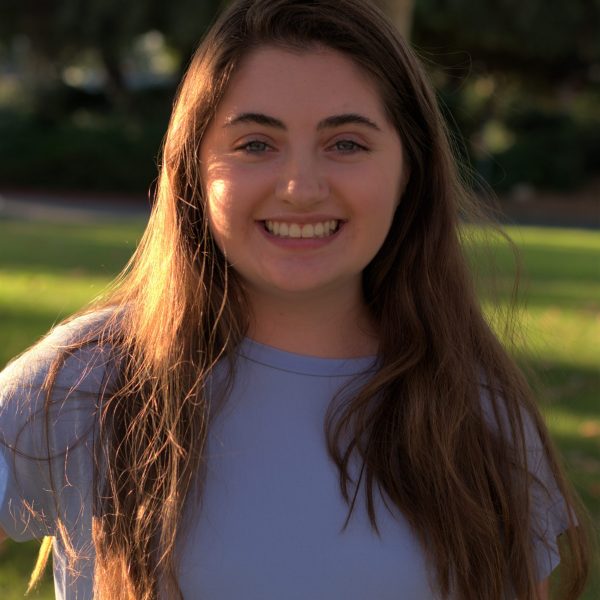 Alyson Brodmann
Ally Brodmann is a freshman English major with a concentration in Writing. She resides in Huntington Beach, California where she enjoys spending time with her family and her two dogs, Maui and Stella. Ally loves reading multiple books at a time, listening to the Beatles on repeat, and drinking lots of tea. In the future, she hopes to work at a publishing company in New York as a book editor.