Writer: Lily Johnson
Photographer: Jalin Cerillo
After a year of tired eyes and drained hearts, students struggle to focus as Zoom fatigue hits harder than ever.
Trying to maintain a balanced lifestyle with school, work and relationships can be overwhelming, which is why implementing certain lifestyle changes can help lower stress and leave one with less anxiety. Students have a very sedentary lifestyle; they spend hours staring at a screen during class and even more hours sitting while working on homework. Setting time aside to get out of the house or dorm to get some fresh air not only helps improve one's mood and relieves stress, but also helps one stay active.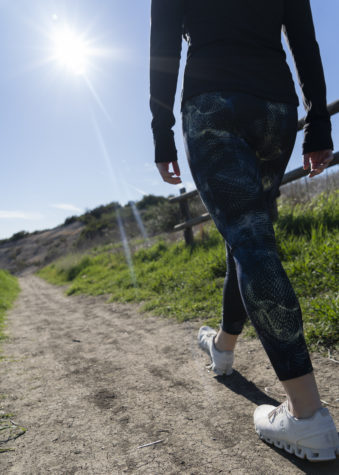 EXERCISING IN NATURE
When three students from various majors were asked what they do when they are feeling stressed, each of them mentioned getting out of the house and doing something active. 
"I love going on walks to get out of the house," said senior kinesiology major Megan Catey. "Whether with a friend, chatting on the phone, listening to a podcast or walking in silence. Walks help get my body moving and provide that mental break from school that I need from time to time!" 
Due to the recent COVID-19 pandemic, many students have been indoors spending hours on their computers for online classes. These extra hours spent at their desks have played a role in the decrease of physical activity. Nevertheless there are many ways to take advantage of having online classes and use those minutes to walk to class as a way to take a break outdoors. 
One study found that people who spent as little as 20 minutes exercising outside had improved mental health and had increased happiness. 
"Being with God's creation helps us get closer to Him," said Biola kinesiology professor Brent Peterson. "Not to mention sunshine, vitamin D, and fresh air can do wonders for many aspects of health—Even better when exercise is involved." 
Spending time outdoors can help improve one's mood, boost the immune system and increase anti-cancer proteins. 
"Whether at the beach, forest or in a neighborhood park, nature offers a calming effect. And when we combine nature with physical activity, it can help fight depression and anxiety," said certified  therapeutic recreational specialist Erica Prince.
Another study conducted by the University of Essex found that just five minutes of green exercise resulted in improvements in self-esteem and mood.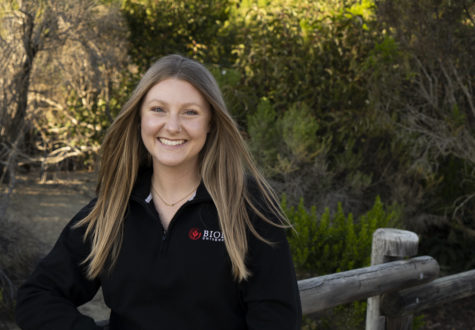 TIPS FOR BALANCING SCHOOL WHILE MAINTAINING A SOCIAL LIFE
It can be challenging to manage schoolwork while also reaching out and spending time with friends and family. Catey shared that her productivity relies on a strict organization of assignments. This helps her de-stress because she knows exactly when she will be able to relax with friends. 
Taking time in the morning to write out what needs to be accomplished in the day can help ensure one is staying on task and getting things done. Time management is key when trying to maintain a balanced lifestyle. By developing their routines and healthy habits early, students can prevent getting burnt out.
LOCAL PLACES TO VISIT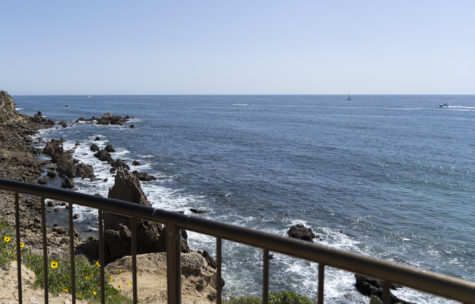 Inspiration Point- Newport
Looking to get off campus? There's a great 3.5-mile trail in Newport called Inspiration Point. The hike is 29 miles away from Biola and is perfect for those who love the ocean but don't want to get their feet in the sand. 
"It's my happy place," said intercultural studies major Hannah Springer. The hike is off the beaten path, nestled in the secluded residential community of Corona del Mar and has cliffs that overlook the Corona Del Mar beach to the north and Little Corona Del Mar to the south. The trail provides a great opportunity to get away from the bustling city of Los Angeles and escape to the mountains. It is also a great place to grab some friends to watch the sunset and have a barbeque.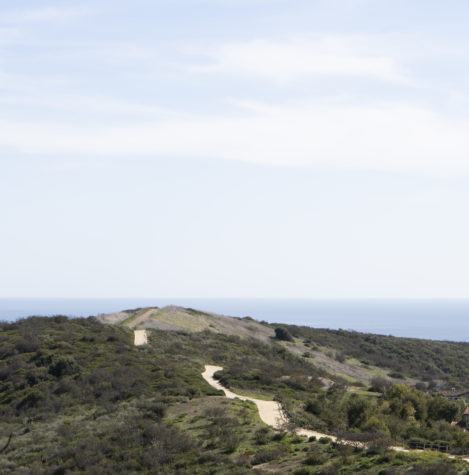 Oak Canyon Nature Center 
Oak Canyon Nature Center is a 58-acre park in Anaheim Hills, which is 19 miles from campus and has trails fit for those who are inexperienced hikers to the advanced. The Nature Center consists of three bordering canyons with trails ranging from .3 to over 4 miles each with a flat to moderate incline. Many of the grassy paths are lined with tall shady trees that provide a beautiful serene environment great to unwind from a stressful week of classes. While walking it is common to spot native canyon wildlife which includes: scrub jays, raccoons, cottontail rabbits, and red-shouldered hawks.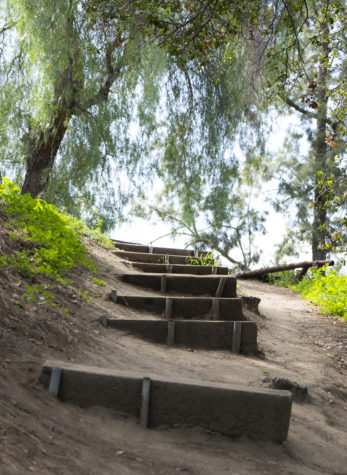 Hillcrest Park in Fullerton
Only 5.6 miles from campus is Hillcrest Park which is home to many shady trees and grassy hills. This park is the perfect place to have a picnic or to settle down and work on homework.  The spacious park also is home to a large fountain that was built to honor the Works Progress Administrations who helped give many Americans jobs during the Great Depression. This park is Those wanting to put their fitness to the test, there is the infamous set of 467 stairs that leads to the Lions Field. After reaching the top of the stairs, hikers are rewarded with a stunning view of Fullerton. If the stairs are too intimidating, there are also many paved paths to go for walks.