Writer: Charlotte Snyder
Photographer: Natalia Hernandez
Spring of 2021 was another semester spent entirely online for most Biola students. Students across the country have been struggling with online learning according to studies done by Harvard and Brown on the adverse effects of such education. Harvard's study found that the average letter grade earned in class dropped from a B- to a C when students switched to virtual learning.
"Taking a course online, instead of in-person, reduces student success and progress in college," said Harvard University's Eric Taylor. 
Biola University's students have also found that remote learning has its challenges, especially the resulting lack of community and motivation.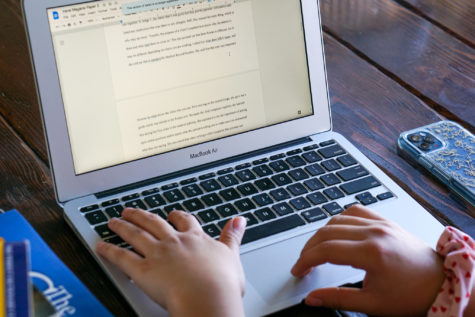 FEELING ISOLATED
Not having other students around them has been a struggle for many of Biola's students. 
Sophomore communication studies major Ashlee Kyser shared that learning "isn't the same when isolated and removed from campus."
With little to no in-person community available, many students are feeling alone.
"I believe that studying with friends, physically sitting next to classmates, and walking around campus with others provides a sense of unity for everyone," said sophomore Bible, theology and ministry major Emily Hesler.
With Biola's campus shut down and only select students allowed on campus, many students are not experiencing essential opportunities to engage with fellow classmates. Though there are ways for students to socialize online, freshman psychology major Natalie Westlund found them lacking.
"Even though there are still breakout rooms on Zoom, it's just not the same as actually being in a physical classroom with other students," Westlund said.
If nothing else, students may be able to find unity in their feelings of isolation.
ZOOM FATIGUE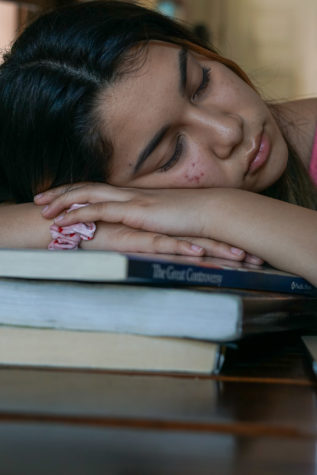 Biola students are not only feeling alone, but they are also experiencing the draining effects of time spent online.
"Zoom fatigue is so real!" Hesler said. "It can be super difficult to go from sitting on Zoom for hours right into doing homework."
Senior journalism and digital media major Maria Weyne also suffers from too much time spent in front of a laptop.
"I can barely bring myself to stare at the screen any longer than I have to," Weyne said.
A lack of community, Zoom fatigue and the stressors of online school have led to a lack of motivation in many Biola students.
"I get headaches easily and find it hard to focus online, so it takes a lot for me to be motivated," Kyser said.
Hesler also found that she has less academic drive with school being online, and Westlund said she feels like "every day seems to blend together."
ADVICE FROM STUDENTS 
Biola's students have come up with many ways to combat a lack of motivation and a monotonous semester. One of the best ways to fight against fatigue and boredom is to spend some time outside.
Westlund said she likes to "take a break from school and go for a walk," and she has found it helpful to "spend lots of time in nature."
Getting exercise and spending time in creation can be helpful whether students are struggling with school or not.
Kyser said she benefits from "taking time to refresh myself in nature, going to the beach, and being outside as much as possible."
Spending time outside has also allowed students to socialize while still social distancing and wearing masks. Biola students cannot overemphasize the importance of spending time with others, even through alternative ways.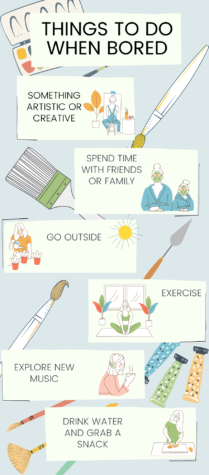 Hesler advised students to turn to social media as a way to connect with others.
"I highly encourage others to reach out to people!" she said. "It can be scary to reach out and we can definitely fear being rejected, but there are such amazing friendships out there – sometimes we just need to seek them."
Students also found that doing schoolwork with others has helped them feel a sense of community, even if that means studying together over FaceTime. Westlund found that when she balanced her social life with her school life, remote learning became less of a burden.
"It's so important to switch up the monotonous routine," she said. "Make each day seem different from the others."
While routines may help students stay organized, they can also become too repetitive and even tedious. 
"I think doing one thing differently every day helps," Weyne said. "Separate the things you enjoy from the boredom of Zoom."
Biola students advised others to allow themselves time to rest for optimal productivity. 
Westlund said, "I've found that I am so much more motivated when I take breaks in between periods of studying."
"Remember that no one can be motivated and energized every second of every day," Hesler said. "You will have off days. Taking breaks is okay."
Taking time to relax can help students in areas other than academics.
"It's okay to struggle," Weyne said. "Take the breaks you have to to push forward in more aspects [of life] than just school."
Finding rest throughout school has always been important, but is even more so now in the stressful time of remote learning.
RESTING IN GOD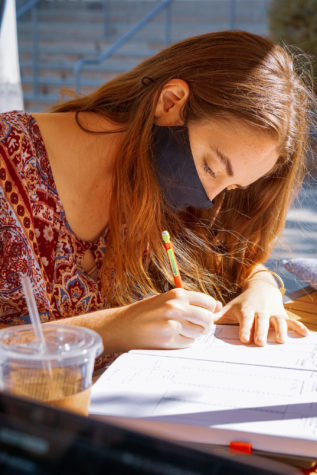 Above all, students encourage each other to be able to find peace and comfort in the Lord. 
"Know that Jesus is the perfect person to turn to when we need rest," Hesler said. "We don't always need to say something to him or pray an elaborate prayer. Sometimes we can just sit quietly and truly know that He is holding us."
Kyser also notes that even though many students are struggling during this period of online schooling, God still wants them to follow His will.
"God knew we would be in college during this time and has intentional plans to use it to form each of us and further His kingdom," she said.
Helser agreed saying, "The time is now to connect with God's children, live vibrantly, and seek his kingdom."