Written by Claire Zasso
She was backpacking through Iceland with a couple friends. They rented a car to visit the Northern part of the country and stopped for dinner in a small town off the highway. At the restaurant, they began talking with a local and asked if she had any tips for seeing the Northern Lights. The woman said to look before they got back to the city because the light pollution would be too strong. Abby Conrad and her friends got back on the road, searching the night sky for stars to see if the clouds were clearing. When they finally spotted some, Conrad pulled the car over. They stood on the side of the road for a few minutes, letting their eyes adjust. Slowly, the green luminescent glow of the Lights appeared in the sky.
Conrad, a senior Human Biology major at Biola, studied in London during the Fall semester of 2015 and travelled to nine different countries while she was there. She visited Iceland on a four-day weekend and, after living in London, was astounded by the vast, natural landscape. She always hoped to study abroad and the London program worked with her course schedule.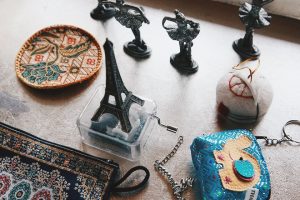 Semester-long programs are not the only opportunities for studying abroad. Gail Buck, director of the Center for Cross-Cultural Engagement (CCCE), highly recommends faculty study tours, which last about three to four weeks.
"A faculty study tour is like a trial run," said Buck. "It's a great way to find out what traveling is like, to experience life, and to be nurtured. You're more nurtured than if you were on a semester abroad, so I think it's a great way to get that start." Receiving care from others when entering a new culture can make or break a trip abroad, as loneliness can sometimes become an obstacle for solo travelers.
"There's something great about learning to be independent, but we need people who ground us," said Conrad. "You can travel and explore and experience, but it's the people that make the experiences worth it."
"Homestays" are another opportunity Buck recommends for students who want to study abroad. Instead of living in a hostel or an apartment, a student can live with a local family in the country. During their stay, students are invited to enjoy meals with the family, who often take them on excursions and teach them about the local culture.
"They acquire that other family in a different country," Buck said. "That family loves on them and they love on that family. To see that love from a distance, to see their eyes and facial expressions when they talk about their new family—it warms your heart."
Jackson McKay, a senior intercultural studies major, spent Easter Break in Mexico last year with a friend from Biola, David Aulie. They stayed with Aulie's aunt and uncle who are missionaries there, and McKay saw Mexico through the lens of a local.
"I think a lot of people in California have misconceptions about Mexican culture. You have to go much deeper into Mexico to see how diverse it is," McKay said. "People think of Mexico as a desert, but where we were in Oaxaca, there were huge mountain peaks that have snow on them all the time." Mexico's geographical diversity also extends to language. Although Spanish remains the most widely spoken, there are hundreds of indigenous languages that persist throughout the country.
"Being able to go there with a good friend was an amazing experience. And now, I know David even better because I was with his family, seeing his background," said McKay.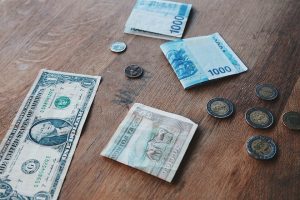 Typically, the hesitation surrounding the choice to study abroad is due to finances, but not always. Sometimes students fear the unexpected, not being accepted to the program, or they worry it will conflict with their four-year plan, so they do not apply at all.
Nick Jeschke, associate director of the CCCE, said, "One of the biggest misconceptions about studying abroad is that it is not affordable, but it is something students can afford. With the resources we have on campus, with how we work with academic advisors, and the course options we have, they can have the opportunity."
According to the US Travel Association, students who have travelled abroad are almost twice as likely as homebound students to complete a college degree and earn higher incomes. Additionally, a 2013 survey from the American Psychological Association revealed that traveling can help people manage stress and negative emotions by removing them from their habitual environment. Buck and Jeschke report personal growth in students as one of the many benefits of studying abroad.
"From the pre-departure to when we talk with them afterwards, you can see they are a different person," said Jeschke. "Before, they were excited, ready to go, but they bring it back with them. Students who have gone to Australia and met the Aboriginal Australians there, it changes their perspective on how they see native groups here in America."
Traveling abroad often comes with dashes of difficult moments though. Buses are missed, planes have weather delays, tickets are lost, wallets get stolen, and plans become ruined. The Paris terror attacks happened while Conrad was studying in London last November. A few days after the bombings, she had tickets to a soccer match between England and France. The league almost cancelled the game, but ended up running it last minute. Before the game started, the audience participated in a memorial for Paris.
"They had all of us in the stands hold pieces of paper and we made a French flag in the stadium," said Conrad. "It was such a special, unique experience and we felt honored to be there."
Buck and Jeschke list the experience of a new culture as another benefit of studying abroad. While riding a train to visit friends on the West coast of Ireland, Conrad sat next to a woman who had lived in the same, small Irish town her whole life.
"We started talking about her life and family–she shared about her experience in the Catholic church, and how much hurt she'd had through the church," Conrad said. "Everyone in her town was Irish Catholic, so there was shame that went along with certain things. There are places in the world where that's all they know. So much of what you're surrounded by, shapes who you are and what your views are."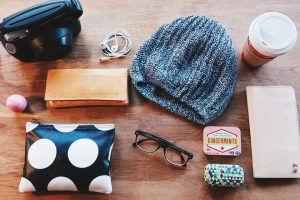 "To experience a new culture is life-changing, but you have to be open," said Buck. "That's so critical to anyone traveling abroad: to grasp that experience of acculturation, of the other, wherever you are. If you get that and you carry it with you the rest of your life, you can fit in anywhere."
"One thing I really do enjoy when students have the opportunity to travel abroad is their perspective is different," said Jeschke. "They have a perspective of everyone outside of themselves, outside of their home culture."
Traveling to Southeast Asia in the summer of 2013, helped McKay recognize his apathy toward problems outside of his immediate context and the dangers of getting comfortable.
"Going to India changed the way I now view other things," McKay said. "When you travel and see the systems of other cultures, you realize how small and insignificant you can seem in the grand scheme of things. But if God still loves you, loves you more than anything even if you're so small, it's a testament to how big His love is."
Traveling offers the transformative experience of discomfort, which not only helps a person see themselves more clearly, but provides a dose of perspective by allowing them to stand in the shoes of another.